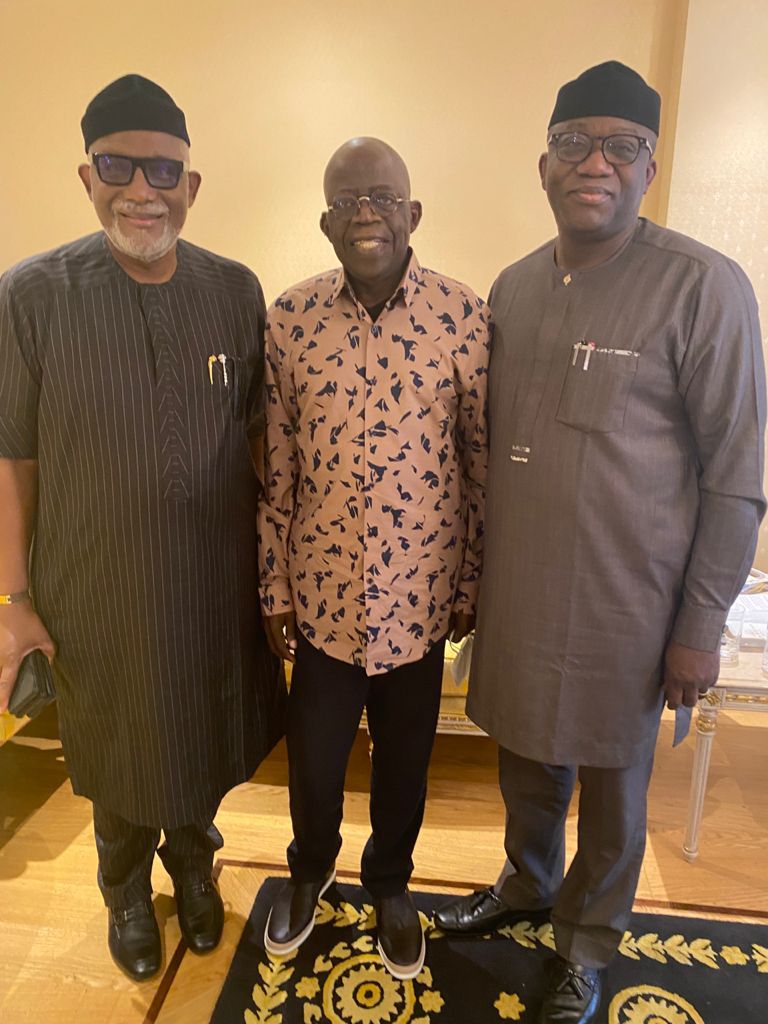 Newsbreak: Fayemi, Akeredolu meet Tinubu in London
By Aisha Abass
The Governors of Ekiti State Dr Kayode Fayemi and his Ondo State counterparts, Rotimi Akeredolu have met the former Lagos State Governor, Asiwaju Bola Ahmed Tinubu in London.
The former Governor is recuperating after surgery.
Competent sources told Irohinoodua today that Fayemi and Akeredolu specifically visited London in solidarity with Asiwaju who has spent weeks in London due to ill health.
"The three leaders had a useful meeting. It was a family reunion. The three knew each other a long time ago. They were in the progressive movement that fought against military rule. The visit of Akeredolu and Fayemi is an indication of their concern for the wellbeing of their old time ally" a close source in London told Irohinoodua.
He said the visit and the discussions were fruitful.
"They expressed delight that Asiwaju was regaining his strength. Their discussion was cordial and primarily on public health and livelihood of Nigerians. They had very useful discussion on the future of the country too" the source said.