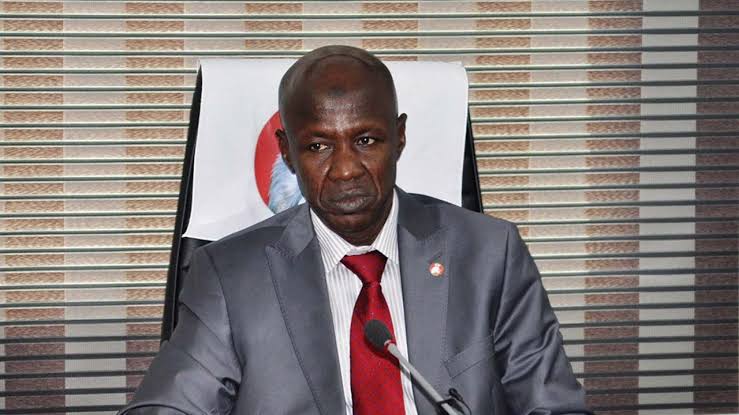 Newsbreak: DSS arrests EFCC Chairman, Magu
By Ebun Alabi-Oki
The Acting Chairman, Economic and Financial Crimes Commission, (EFCC) Mr Ibrahim Magu has been arrested.
His arrest followed detailed reports compiled by the Directorate of State Services, (DSS).
Irohinoodua was informed that the DSS had sent a report to the Presidency detailing alleged crimes committed by Magu.
Some of the allegations leveled against him were:
That he owns several properties abroad.
That he is involved in money laundering
That he lives in an apartment furnished with about N45million
That he maintains a close relationship with one Mohammed who is described as a constar.
But there are fears that Magu may have been arrested as a fallout of his dispute with corrupt but powerful individuals who are hell bent on putting him behind bars.
Magu has been having a running battle with influential figures in the Presidency and some top politicians who consider him as high handed and uncompromising.
Observers think Magu may have stepped on many toes of influential figures who are determined to bring him down.
He is also said to be in the bad books of some top police officers who are desperate to see his exit in a disgraceful manner.