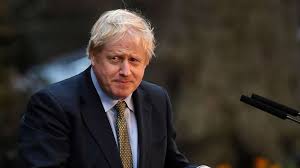 Newsbreak: British PM, Boris Johnson moved to Intensive Care Unit, (ICU) After Positive Test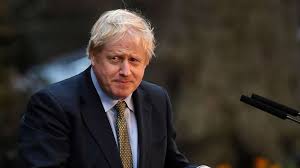 By Samuel Ogunsona
 A The British Prime Minister, Boris Johnson has been moved to the Intensive Care Unit, (ICU) following his worsening conditions. The PM had tested Positive to Coronavirus last week. Mr Johnson asked Foreign Secretary, Dominic Raab to act as his Deputy, taking full responsibility for the running of state affairs pending his recovery.
Irohinoodua heard that the Mr Johnson was immediately placed on oxygen as soon as he arrived in the ICU.
On Monday, he went to the hospital where his conditions deteriorated.
An official said the movement has informed by advice from his medical team and that the PM was receiving "excellent care".
Mr Johnson has asked Foreign Secretary Dominic Raab to deputise "where necessary", the spokesman added.
The 55 year old PM was admitted to hospital on Monday due to persistent symptoms of cold, fever, coughing and difficulty in breathing.
Officials said The Queen has been briefed on the development.
However, he has not been put on a ventilator.
Downing Street statement said "The prime minister has been under the care of doctors at St Thomas' Hospital, in London, after being admitted with persistent symptoms of coronavirus.
"Over the course of [Monday] afternoon, the condition of the prime minister has worsened and, on the advice of his medical team, he has been moved to the intensive care unit at the hospital."
It added that "The PM is receiving excellent care, and thanks all NHS staff for their hard work and dedication."
Mr Raab – said there was an "incredibly strong team spirit" behind the prime minister.
He promised to continue to implement the Government action plans on COVID-19.
Leader of the opposition Labour leader Sir Keir Starmer described the news as "terribly sad news".
Starmer noted "All the country's thoughts are with the prime minister and his family during this incredibly difficult time," he added.