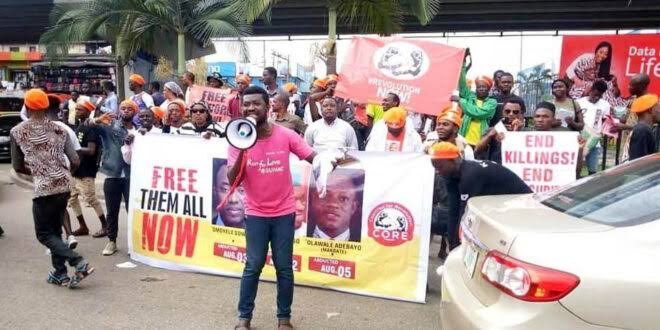 Newsbreak: Army, Police, DSS arrest 29 Sowore supporters in Abuja
By Taiwo Agunbiade
Twenty nine members of RevolutionaryNow were this morning arrested in Abuja.
They were part of the people protesting against corruption and misgovernance in Nigeria.
The group called for a day of protest today. Witnesses told Irohinoodua that protests began in Abuja, Ibadan,Ado Ekiti Akure, Kano and Lagos early this morning
In Abuja, soldiers pounced on the protesters asking them to lie on the floor. The Abuja members were arrested before they could gather enough protestesters.
"They were gathering when we pounced on them. We are acting on orders from above" a security operative told Irohinoodua saying he was not permitted to speak officially.
The protesters carried various placards denouncing corruption and violence in some parts of the country.
The protesters carrying placards and banners had set out as early as 8 am to demand good governance.
The placards read 'Nigerians are sick and tired of poverty, corruption, injustice and untimely death'; 'Say no to injustice', 'Yes to living wage for unemployed youths'.
They wore orange berets, the trademark of the revolutionary group.
The attack by soldiers was at Unity Fountain, Shehu Shagari Way, Maitama, in Abuja.
Human rights lawyer, Tope Akinyode, said the protesters including himself were molested and harrassed.
Akinyode said, "They arrested about 29 of our people. Security officials made them to lie down and beat them. Even as a lawyer I was harassed. They pushed me around. This is very undemocratic"