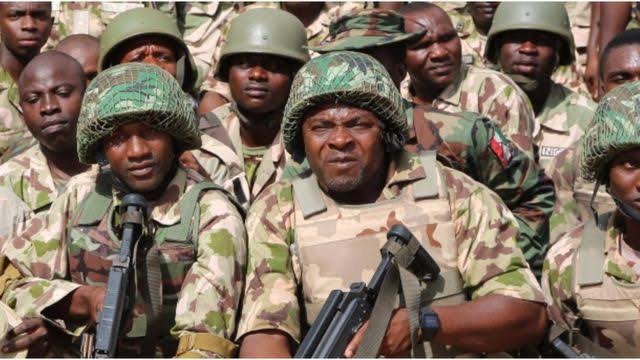 Newsbreak: Armed soldiers invade Sunday Igboho's home
By Roju Ogungbemi
Armed men in the early hours of Monday invaded the house of Yoruba self determination activist, Mr Sunday Igboho. Life gunshots were heard from the house in a lifestream linked to the private home of Igboho. Koiki said the gunshots were from the invading security operates 'sent by the Federal Government."
Sources told Irohinoodua that his house at Ibadan was invaded by armed men in military uniforms. Witnesses said the invaders stormed the house around 2am in the morning.
In a broadcast this morning, Olayomi Koiki a media expert who has been iconic in promoting Yoruba self determination said in reports monitored by Irohinoodua "There is a situation as I speak to you right now. The war that the Federal Government is waiting for might start today. There is an ongoing incidence. I'm telling the whole of Yoruba that if they kill Igboho, we shall shot down the South West."
'We are capable enough to tell the Federal Government. Today will be the beginning of the problem the Federal Government is waiting for' Olayomi Koiki said in the broadcast.
He said the Yoruba are not the ones promoting war but that the Federal Government is the instigator of violence. He said there was no way the Yoruba could watch the invasion of her territories and watch the forceful occupation of their land without any response from the people.
Koiki said ' This land belongs to the Yoruba. Our people will defend it with the last drop of our land. We have the right to decide if we want to be in Nigeria. The Senators and the Governors cannot decide that for us."