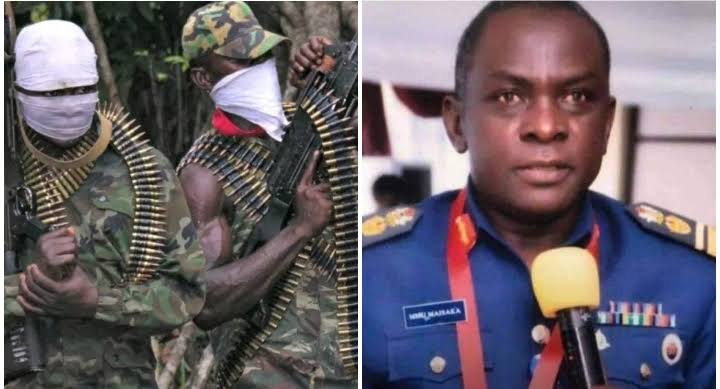 Newsbreak: Armed men kill Air Vice Marshal Maisaka in Kaduna
By Suleiman Kudu
Armed men have killed Air Vice Marshal M. M. Maisaka (rtd). He was gunned down in Kaduna by men unknown and yet to be arrested.
He was attacked in his home located at Rigasa, in Igabi Local Government Area of Kaduna State.
The incidence took place on Monday. His guard, a serving Airforce rating was also killed by the armed gang.
There are speculations that his murder was preplanned.
"He was a target. They knew his house and came straight for him. They forced their way into his house and shot him dead" a source close to the family told Irohinoodua.
Other sources said his death may not be unconnected with the ethnic and religious divide that is sinking deep in the once peaceful North Central State.
One of his sons asked Nigerians to pray for his father following his Monday assasination.