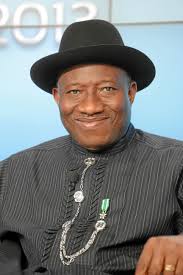 Newsbreak: APC reschedule Presidential primary to ensure Jonathan contests
By Samuel Ogunsona
The All Progressives Congress, (APC) has rescheduled the Presidential election.
The National Publicity Secretary of the All Progressives Congress, Mr. Felix Morka said the presidential primary of the party will now hold on May 29th, 2022. Our correspondent learnt that the decision was taken to accommodate Jonathan who is still in the race for the post of the President. Sources said the Northern leaders, a section of it wants Jonathan to emerge, spend four years so that the core North can return to power.
This is said to be backed by a string of negotiations with him
The party image maker on Wednesday after the National Working Committee (NWC) of the party told journalists that the Presidential primary has been rescheduled.
A reliable source told Irohinoodua that the decision was taken to accommodate former President Goodluck Jonathan
The source said Jonathan approached a court in Bayelsa State seeking a declaration that he is competent to contest the Primary election.
Morka said "Our special convention on presidential primaries will now take place between Sunday 29th May to Monday 30th of May 2022."
Morka also said the mode of primary of the party will be revealed before the primary.
Morka also said that the party's NWC has has given the greenlight for a revised timetable for the House of Assembly, National Assembly and Governorship primaries.
Morka said election appeals for the governorship and the House of Representatives has been scheduled for Friday, 27th May 2022.
On the other hand appeal for the Senate and House of Assembly primaries will now hold take place on Saturday, May 28, 2022.