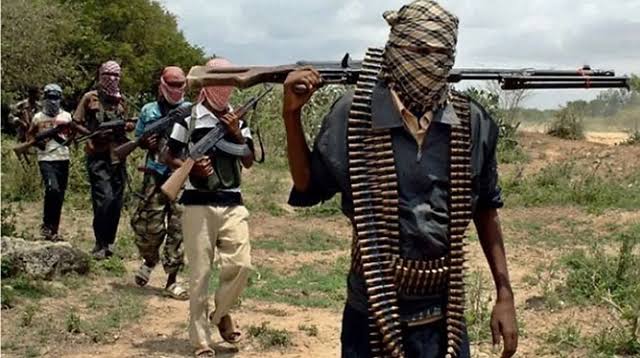 By Lukmam Ayodele
Suspected armed Fulani on Sunday night invaded Itapaji, a community in Ajoni Local Council Area of Ekiti State.
Local sources said the invaders were about nine, six of them with AK 47 assault rifles.
Local armed men who bore less sophisticated arms resisted the invaders who later fled after about two hours of gun battle. No life was lost but one of the invaders was said to have sustained injury.
A source in the community told Irohinodoua that the invaders came shortly after midinght targeting a rich local farmer in the community.
The invaders stole a phone belonging to the wife of their target. On Monday morning, a traditional chief in the town said the armed Fulani men called with the phone saying they would reinforce and visit the town again.
A youth leader Toafik Bamidele told Irohinoodua that the armed men were of Fulani stock. He said they went to the home of Ojo, a popular trader in the community but that as soon as the community Vigilante were tipped off, them mobilised into the area and confronted the armed men.
"The Fulani men had superior firepower. They came with AK47. We could feel the impact. Our Vigilante had only dane guns. From distance, they engaged the Fulani armed men until they left the scene passing through the back of the CMS Church into the thick forest," Bamidele said.
This is the third time the armed Fulani men had invaded the town in two months.
In August, they invaded a night vigil where one Pastor Emmanuel and his wife were kidnapped.
They also killed a young boy in his 20s. Few days later in early September, they again invaded Itapaji and kidnapped four people including an Engineer working on a farm settlement.
All the kidnapped were released after ransome was paid.
An official of the community's Itapaji Progressive Union, IPU who does not wish to be named said the armed men were taking undue advantage of the town not having a police station.
He said the State Governor, Abiodun Oyebanji recently informed the community that a police station would be built to assist the existing Vigilante efforts.
He said the armed Fulani men appear to have their operational headquarters in a forest near Ikoro in Kogi State. He said all preciously kidnapped people were usually taken to the forest where the appear to hide large cache of arms and ammunition.