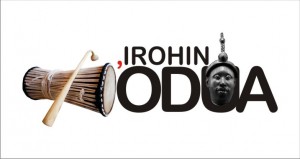 https://www.facebook.com/irohin.odua/videos/2495836054022770/
By Taiwo Ibikunle
Some armed men claiming to be Nigerian soldiers have called on President Mohammadu Buhari to come to their aid and safe them from starvation and hunger.
"We are dying, soldiers are being killed like chicken. We have been here without food or water. For many days now, many of us have not taken water and have not eaten food," one of the soldiers was heard pleading.
Three soldiers were seen laid on the floor as if exhausted while their colleagues fanned them.
A younger soldier also came forward, pleading to Nigerians to help spread the message of support for that they described as their perilous situation. The soldier said 70 soldiers already collapsed due to lack of food and water.
In the new video there were claims that tens of Nigerian soldiers are facing hunger and starvation at the battle front against extremist group, Boko Haram.
In the video scores of soldiers were seen lamenting their deadly situation at the war front calling on President Mohammadu Buhari to come to their aid.
But a defense official who does not wish to be named described the clip as a propaganda material. He said the video was tailored to portray the Nigerian Army in bad light.
"It's a piece of propaganda material from the opposition. It's a calculated attempt to malign the army and create confusion in its ranks. We are studying the video and will soon establish the source."
He said the Nigerian Army does not condone indiscipline and that soldiers on the battle front are well paid and remunerated by the authorities. Irohinoodua could not independently confirm the veracity of the clip as at press time.