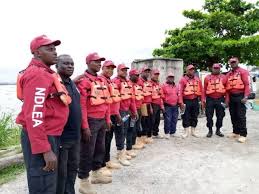 By Samuel Ogunsona
The National Drug Law Enforcement Agency (NDLEA), has arrested two businessmen at the Nnamdi Azikiwe International Airport, Abuja.
They were in possession of cocaine and heroin while on their way to Hong Kong and France.
The drugs were hidden in their bellies.
In a press statement released by the Director, Media and Advocacy officer, Femi Babafemi, in Abuja and made available to Irohinoodua NDLEA said its operatives stormed Utese forest in Edo state where they also found a total of 2,931.3 kilograms of cannabis sativa in the forest.
One Chimamkpa Emenike (38-years old) was also arrested at the boarding gate of the Abuja airport on Friday 20th October during the outward clearance of passengers on Air France flight 818 to Paris, another passenger, 41-year-old Agbo Chidike Prince was taken into NDLEA custody on Saturday 21st October while attempting to board an Ethiopian Airlines flight ET 950 to Hong Kong via Addis Ababa.
They were both arrested and detained after their body scan revealed they ingested illicit drugs. After days in custody and a number of excretions, Emenike excreted 72 wraps of heroin weighing 1.171 kilograms, while Chidike discharged 49 pellets of cocaine with a total weight of 998.53grams. In his statement, Chidike claimed he is a businessman dealing in spare parts at the Alaba International market in Ojo area of Lagos. He added that he was to be paid N3.5million which he intended to use to import goods from Hong Kong.
NDLEA operatives at the Murtala Muhammed International Airport, MMIA, Ikeja Lagos on Wednesday 25th October intercepted a Qatar Airways flight passenger going to Oman, Agbo Celestine Tochukwu with a consignment of 58 parcels of skunk weighing 29.10kgs while undergoing processes to board his flight at the terminal 11 of the airport. In his statement, Tochukwu claimed he relocated to Oman on 6th May and has been working as hotel attendant in Oman before venturing into drug trafficking.
Meanwhile, a total of 2,197 kilograms of skunk were recovered in four interdiction operations in parts of Ondo state within four days. While 1,165.5kgs were seized in Uso, Owo LGA on Wednesday 25th October, a consignment of 691kgs were recovered from Ukugu forest in Ipele the previous day, Tuesday 24th October. A suspect, Ifeanyi Abuguja, 32, was arrested with 87kgs of same substance on Monday 23rd October at Agula Road, Ogbese, Akure North LGA, while 253.5kgs were recovered at Ogbese market in Akure North LGA on Thursday 26th October.
In Oyo state, two suspects: Ayo Dele, 19, and Olaitan Ahmed, 23, were arrested with 160 grams of cannabis at a drug joint at Nalende area of Ibadan metropolis on Sunday 22nd October while a follow up operation at their warehouse in the same area led to the recovery of 332kgs of the same substance.
While operatives of the Lagos Command of the Agency intercepted and recovered a vehicle loaded with 209kgs of Loud at Okun Ajah area of the state on Monday 23rd October, their counterparts in Gombe on Saturday 28th October recovered an abandoned consignment of 401 blocks of cannabis sativa weighing 392kgs and 21,000 capsules of tramadol at Tumfure area of the state.
However, The Chairman/Chief Executive Officer of NDLEA, Brig. Gen. Mohamed Buba Marwa (Retd) urged the officers and their compatriots across all formations of the Agency to maintain the offensive action tempo and strive to surpass previous records while maintaining a balance with their drug demand reduction efforts.