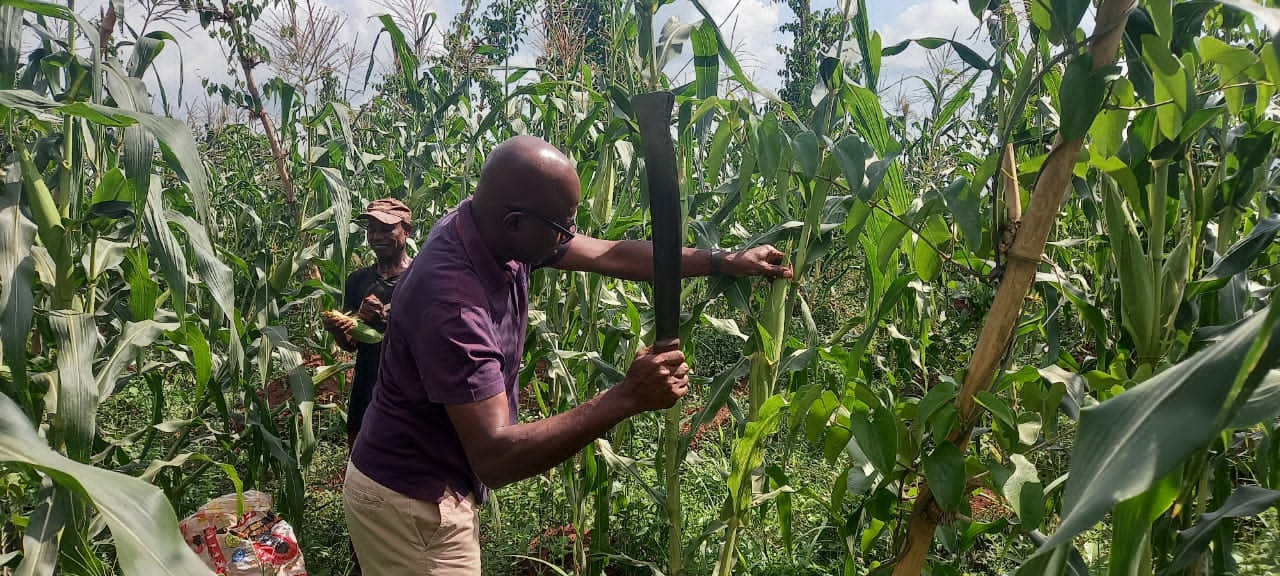 Football maestro, Odegbami speaks on farming as a hobby
By Segun Odegbami
I left Lagos for Wasimi Orile this morning. I can report that apart from the bottleneck at Otedola bridge, exiting Lagos, the ride was smooth the rest of the way.
In Wasimi, I went to my small, 2-acre farm within the campus of the Segun Odegbami International College and Sports Academy, SOCA. It is time for the first harvest of the year.
Amongst other things, my farm hand had planted plenty of corn. With the first major rains pouring down last week, I was told to come for the traditional first harvest 'ritual'.
Today was my first experience.
The air in the farm was fresh with the scent of dense green vegetation. I held a corn hob hanging on the stalk, pulled it downwards by the silk, and gently used the cutlass to chop it off. I removed the kernels and beheld the freshest looking corn in the world.
I am salivating.
This means that from tonight till October, I shall be having a regular feast of corn (roasted, boiled, or mixed with peppered beans) with my family and a few friends.
Wherever you are, feel free to join us.