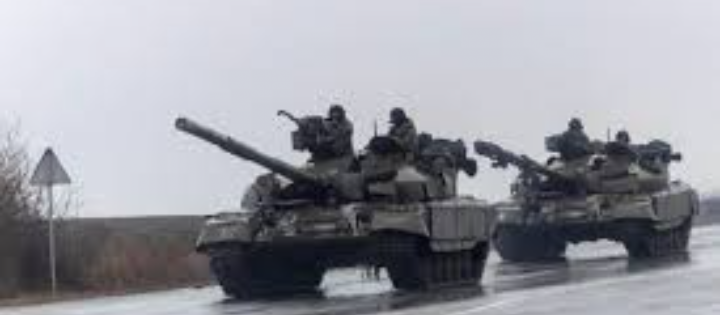 More than 1,500 Nigerian students, workers stranded In Ukraine
By Samuel Ogunsona
No fewer than 1500 (One Thousand Five Hundred) Nigerians many of who are students  are currently stranded in Ukraine the East European country currently in a state of war with its super power neighbour, Russia.
Irohinodua was informed on Friday that Nigeria has about 1500 Students, majority of them from Southern Nigeria.
A residence who spoke to Irohinodua on Friday said  the 1,500 students live in different cities in Ukraine including war turned areas of Donesk and Luhansk where rebel forces backed by Russian are repelling Ukranian forces.
The student Obalua Ajayi said the Nigeria government did not show enough concern.
According to him, various African countries including Ghana and South Africa had evacuated their citizens at least one week before the crisis. He said Nigerians are a notable people in Ukraine adding that apart from the 1500 students many Nigerian professionals live and work in Ukraine with their family. Apart from that, a Nigerian Pastor Adelaja has the biggest Church in Ukraine with many Nigerians working as clergy staffers.
He said, " This crisis started over two months ago, many countries started evacuating their Nationals before the War but Nigeria government did nothing, This is quite sad because many could not afford flight ticket at the shortest notice.
The Punch reports that the acting President of Nigerian Students Ukraine  (NANS UKRAINE) Eunice Eleaka, part of her own concern wrote a letter to Federal Government to come to their aid.
She wrote, " Greetingd your exellency. We are the executive body of National Association of Nigerian Students Ukraine (NANS-UKRAINE).
"We write to you with regards to the current Russia-Ukraine conflict which has finally risen to its maximum early this morning being February 24, 2022 as gunshots and explosives have raided the territories occupied by the Nigerian citizens.
"We plead with your Excellency, President Muhammadu Buhari, to please send for an immediate evacuation of the Nigerian students currently in Ukraine. We can only trust and wait on our great nation (Giant of Africa) in this perilous time"
Eunice who left Ukraine before the attack on Thursday said other Students were stuck in the country due to expensive flight ticket they could not afford.
She added, "I left before the invasion. The news of invasion has been out there for a while now. My parents got really worried and got me a flight ticket to return home.
I am sure most students wanted to leave too, but the flight tickets got really expensive and the need to leave seems to be impromptu, but I am very sure the cogent reason for everyone is the flight ticket price."