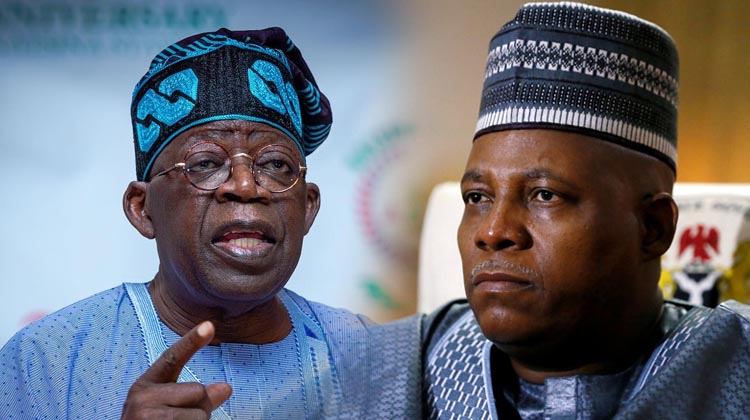 By Ologeh Joseph Chibu
The Supreme Court has dismissed a suit aimed at stopping the President Elect Ahmed Bola Tinubu and his Vice President elect, Kassim Shettima from being sworn in on Monday May 29.
The Peoples Democratic Party (PDP) had filed a law suit against the president- elect, Asiwaju Bola Tinubu, vice president-elect, Sen Kashim Shettima, claiming that Shettima's nomination as Tinubu's running mate was in breach of the provisions of sections 29(1), 33, 35, and 84(1)(2) of the Electoral Act, 2022, arguing the nomination of Shettima as vice presidential candidate and Borno Central senatorial candidate at the same time contravened the law.
The Supreme Court ruling today dismissed the suit.
A five-man panel of the apex court on Friday, said that PDP lacked the locus standing to institute the suit, as PDP is not a member of APC.
With the ruling, the Supreme Court has removed the final legal hurdle that stood on the way of the All Progressives Congress, APC candidates from being sworn in on May 29.