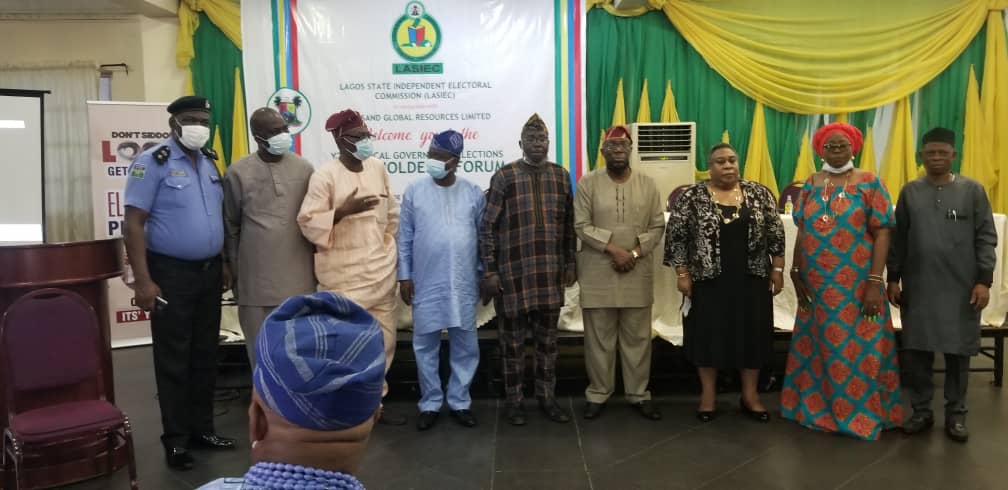 Lagos LG election will be free and fair, says
LASIEC
By Aisha Abass
The Lagos State Independent Electoral Commission (LASIEC) has promised a free and fair local government election slated for July 24.
Speaking at the third stakeholders summit held in Lagos on Wednesday, the LAISEIC Chairman, Hon Justice Ayotunde Philips (rtd) said a free, fair and credible election is necessary for sustainable development.
She spoke at the Stakeholders summit organised in conjunction with Greysand Global Resources Limited.
The third series was held at the Events Centre in Alausa, Lagos at the Y2021 Local government elections Stakeholders' Forum with the theme"Taking Ownership of The Electoral Process".
The lead consultant of the event, Adeyinka Jeje, who gave the welcome speech urged every participant present at the event not only to participate in voting but also to galvanize others to vote for candidates of their choice during the forthcoming Local Council Election in Lagos.
Justice Philips addresses the issue of political aparty and how it can be tackled especially in the forthcoming Local Government Election in Lagos.
She said, "The comission has identified the following stakeholders for the success of this election which are the political stakeholders, media and Non-Governmental organizations, Security Stakeholders, persons with Disabilities"
She said further "This Forum is part of the activities of the Commission to ensure the elections are free, fear and credible which the commission had observed that less than 17% of voters voted in the Local Councils Elections held in 2017 in Lagos."
The Convener of WhereIsTheLight Campaign, Mr. Sina Odugbemi, who led the interactive section of the programme urged individuals to participate in the electoral processes.
Odugbemi in his statement underlined the role of individuals and security operatives during elections.
He said, "We are the first security of ourself. We should always be vigilant and be careful not to raise any false alarm that could cause unnecessary violence during the electoral processes"