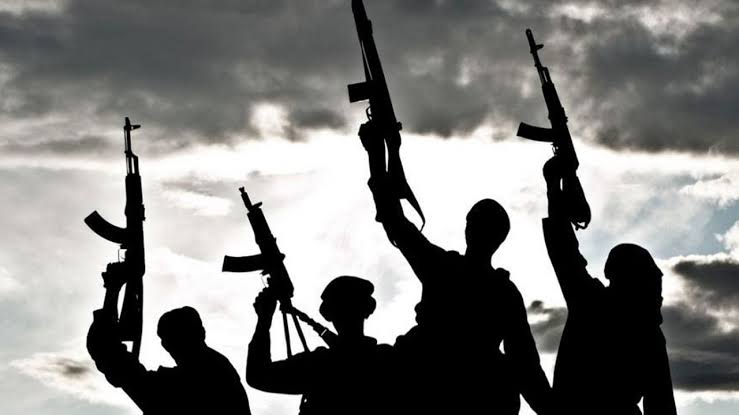 Kidnap of six in Ekiti: Rights group calls for released of community leader
By Aisha Abass
Soldiers in Ekiti State have been asked to release a community leader arrested in the wake of the kidnap of six people in Itapaji, a town located in Ajoni Local Government of the State.
Mr Ilesanmi Adepoju, 53, who is a hunter and security officer at the town's Water Corporation sector was arrested by soldiers on October 27. This was after six people had been seized by kidnappers in the town. The soldiers did not give any reason for his arrest. Adepoju has been kept without access to his family members for six days and his family are  not sure about his health or access to food.
In a statement on Wednesday made available to Irohinoodua, the Nigerian Human Rights Community, (NHRC) urged the soldiers to immediately release Mr Adepoju. The group said Ekiti State has maintained an impressive human rights records in recent times saying that the arrest of Mr Adepoju by soldiers is an embarrassment to the impressive human rights records of the government of Ekiti State. "Ekiti has built remarkable milestones in human rights, almost the best in Nigeria. The action of the soldiers is out of the ring of honour already built by the current leaders of Ekiti State. We urge the soldiers to subject themselves to the civil authority in the state."
Mr Adepoju was arrested in the midst of the search for the kidnappers raising suspicion about the motive of the soldiers.
The statement signed by the NHRC Secretary General Mr Taye Adeleye said reports indicated that the soldiers claimed they were able to establish, through google mapping, that the kidnappers passed through the Itapaji Dam where Mr Adepoju worked as a security official but that this is not enough reason to arrest and keep him in detention for close to one week without access to his lawyers or members of this family.
'We establish that Mr Adepoju is a community leader who has kept an amazing record of honesty and truthfulness in his locality. His arrest came as a shock to the community. Instead of arresting the kidnappers, the soldiers went after an innocent citizen. This appears a clear case of overzealousness and an attempt to scapegoat the community,' Adeleye said.
The group said it had visited the community and spoken to the traditional ruler of the town, elders and youths. "The community is appalled that their sons and daughters were kidnapped but instead of arresting the kidnappers, the soldiers went after an innocent person who has an immaculate reputation in the community.'
The NHRC said the soldiers led by a Captain first took Mr Adepoju to Omuo and later to Ode Ekiti adding that his arrest was unlawful.  The NHRC urged security operatives to learn to conduct investigations in a thorough manner adding that arresting innocent people in place of criminals will rob off on the reputation of security operatives while undermining the prospect of community support in the needed effort to tackle banditry and kidnapping across the country.