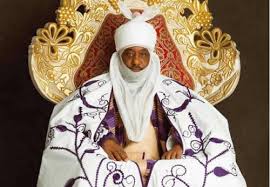 Kano removes Emir of Kano, Sanusi
By Ahmed Kadir, Kano
The Kano State Government has dethroned the Emir of Kano, Mohammad Sanusi 11. His removal was announced today. The Emir has been in a running battle with the Governor of Kano State, Abdullahi Ganduje over the running of the affairs of government.
The Emir has consistently spoken out against the governor and the policies of governments at the local and national levels.
Irohinoodua correspondent in Kano learnt this afternoon that Emir Sanusi was removed by the Kano State Government today. It is predictable that the Emir will head to court. However, sources told Irohinoodua that the Kano State Government has embarked on moves to replace the Emir, a plot aimed at blocking his possible return. Emir Sanusi has been controversial since his emergence as the custodian of tradition in Kano speaking more or less like an elected political office holder than a guard of the conservative norms.