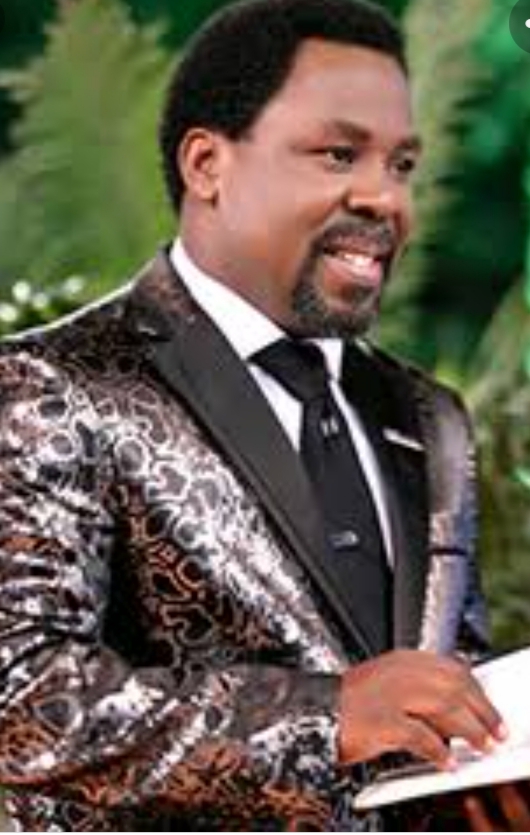 Joshua's death did not surprise me- Says wife
"Pastor Joshua was born into a Muslim family"
By Bola Adedun
Wife of late Prophet Temitope Balogun Joshua has said that he death of his husband did  not come to her as a surprise.
She said "What happened was an act of God. There is a time for everything, like my husband would say. That was the word I knew from him very well. This is the job he was known for. This is what he was living for. That is what he was going to die for. So, it didn't come to me as a surprise. I wasn't surprised when it happened. As we all know, he was in service that day. So, that's it."
While the late prophet will be buried according to Christian virtues, Irohinoodua was informed that Joshua grew up as a Muslim before he became a Christian.
Mrs Evelyn  Joshua spoke during the visit of the delegation sent by the Lagos State Governor, Mr Babajide Sanwo-Olu which was led by the State Commissioner for Home Affairs, Prince Anofiu Elegushi.
In his response, Elegushi said " We are here on the directive of the Lagos State Governor, Mr Babajide Olusola Sanwo-Olu to pay a condolence visit and offer prayers to the family of our beloved pastor and Prophet TB Joshua."
He said the Lagos State Government expresses deep condolences on the passing away of the prophet.
Meanwhile, there are indications that the late philanthropist will be buried in his home town of Arigidi in Ondo State.
The head of Pastor Joshua's family, Salisu Musa said the family would meet this week to take a final decision on the burial. He said his death remains a deep source of sorrow to the entire Arigidi community.