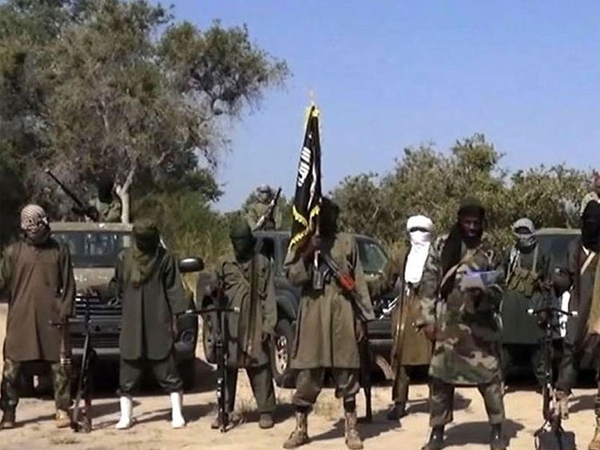 ISWAP terrorists invade Okunland, build camps, main and kill, Yoruba in Kogi cry out
By Samuel Ogunsona
Yoruba in Kogi State have lamented that the terrorist group, Islamic State of West Africa Province, (ISWAP) have built camps on Yoruba territories in Kogi where they lay siege killing, raping and maiming locals.
In a statement made available to Irohinoodua on Wednesday, the Okun Development Association, (ODA) said Yoruba territories in Kogi State have come under ceaseless attacks by armed men who kidnap, rape and kill residents. He said they were hooded and came with ISWAP flags which they display with confidence.
"There is immediate threat in Yoruba territories of Kogi State. We can no longer sleep. Women and children are targets. The latest kidnap victim is a Phamacist. They are raping our women, killing our farmers and nothing is being done by security operatives. Our heart bleeds" Abereoran lamented.
He said the open invitation of Fulani herdsmen by the Kogi State Governor Yahaya Bello may have emboldened the terrorists.
The Secretary General of the Association Mr Ben Ayo Abereoran who signed the statement said in the past two weeks, tens of people have either been kidnapped, raped or even killed.
He said "The Okun development Association is making a clarion call to all security apparatus in the country to come and save us from kidnapping, savagery , banditry and killings being carried out by dreaded , black hooded ISWAP."
He said Okun has been under siege of ISWAP criminals since July 8, this year when they attacked a couple driving in their car along Okeagi – Imela ( between Mopamuro and Yagba east LGA)
He said the hooded ISWAP members released sporadic gun shots killing the farmers.
He said a farmer who was trying to help was mercilessly beaten to stupor "after several gun shots couldn't enter his body."
He said Saturday July 1, they kidnapped four persons a man and three women in Mopamuro LGA
He said their latest victim was an easy going owner of Lifted pharmacy who was kidnapped on Tuesday this week.
"Only God knows who is next. This was what we for warned against the open invitation of our Governor Yahaya Bello to the Fulanis to come and live in Kogi State when other state Governors were weary of them.