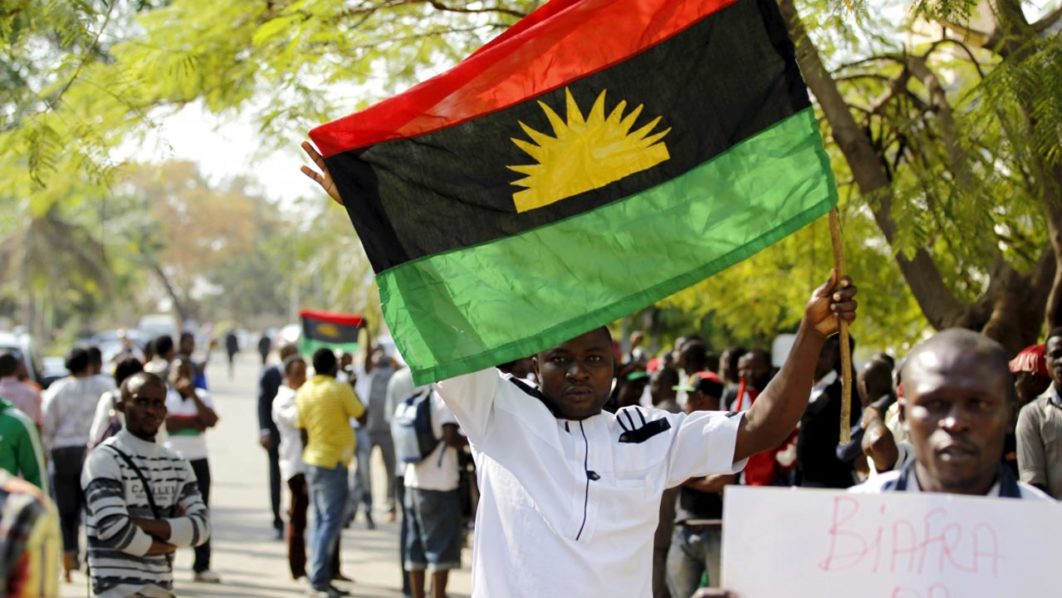 IPOB: United Kingdom debates Kanu's repatriation to Nigeria
By Segun Odewumi
The United Kingdom Parliament will today (Wednesday) commence a debate on the repatriation of the leader of Indigenous People of Biafra, (IPOB)Mr Mazi Nnamdi Kanu.
The IPOB leader was bundled from from Kenya to Nigeria by security operatives.
Lord Alton who represents Liverpool will lead the debate in the House of Lords.
This was contained in the UK parliamentary schedule posted on its website,which was monitored by Irohinoodua.
The schedule indicates the parliament will debate on Wednesday, July 7 the British government's assessment of Kenya's role in Kanu's arrest.
The spokesperson of the British High Commission, Dean Hurlock told newsmen that they can only confirm Kanu's arrest but the IPOB leader was not picked up in the UK where he is based.
"We can confirm that Nnamdi Kanu was not arrested in the UK for extradition purposes," he said
IPOB had accused President Uhuru Kenyatta of Kenya of collaborating with Nigerian government of abducting and smuggling Kanu into Nigeria.
The Kenya High Commissioner to Nigeria, Wilfred Machage, however, dismissed such claims that Kanu was arrested in the country.
According to the document, Lord Alton of Liverpool will be raising the issue at the House of Lords and will query the government on the separatist leader's transfer to Nigeria.
"Lord Alton of Liverpool to ask Her Majesty's Government what assessment they have made of the alleged role of the government of Kenya in the detention and alleged mistreatment of Nigerian activist Nnamdi Kanu, the circumstances surrounding the transfer of Mr. Kanu to Nigeria against his will, and of any assistance being provided to him by the High Commission in Abuja