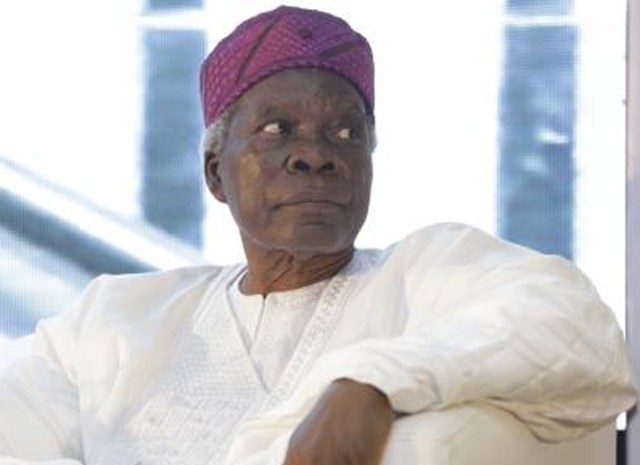 I'm not missing, we shall have Yoruba country soon, says Prof Akintoye
By Samuel Ogunsona
Listen to Prof Akintoye's voice
A prominent Yoruba leader, Prof Banji Akintoye has dispelled rumours of his missing after the Yoruba self determination rally held at Ibadan, the Oyo State capital.
In a telephone conversation with an online medium monitored by Irohinoodua, Prof Akintoye said he remains committed to the campaign for a Yoruba country. He spoke on Sunday.
He said "Im talking to you as Im having breakfast with my wife.We are not doing anything against the law. There is no looking back. We want our own Yoruba country and we want it in a hurry."
Akintoye has emerged as the most iconic voice for Yoruba self determination especially for his generation of late Chief Obafemi Awolowo's lieutenants.
He said "We want Yoruba country and we want it desperately. We are going to have Yoruba country" he said.
According to him "Im at home. I did not go anywhere. Im not missing"
On why he was absent at the Ibadan rally held on Saturday, Akintoye said in the morning of Saturday April 17, many of his lieutenants came to him and advised that because he has worked too hard over the past days, he should rest.
"That was why I was not at the conference at Ibadan. My presentation was made on my behalf by a lady. My message was there which means I was there in spirit."
Addressing Yoruba people all over the world, he said "I greet all Yoruba people. Be happy. We are united. I got a call from Cambodia that woke me up this morning. The caller asked me what happened to me. Nothing happened to me. We are going to walk into Yoruba country together. I'm waiting for Yoruba to be one of the greatest and most prosperous countries in the world."
Today is 12.18. I am taking my breakfast. The day of liberation is near. You will be gracious. Yoruba will rise again