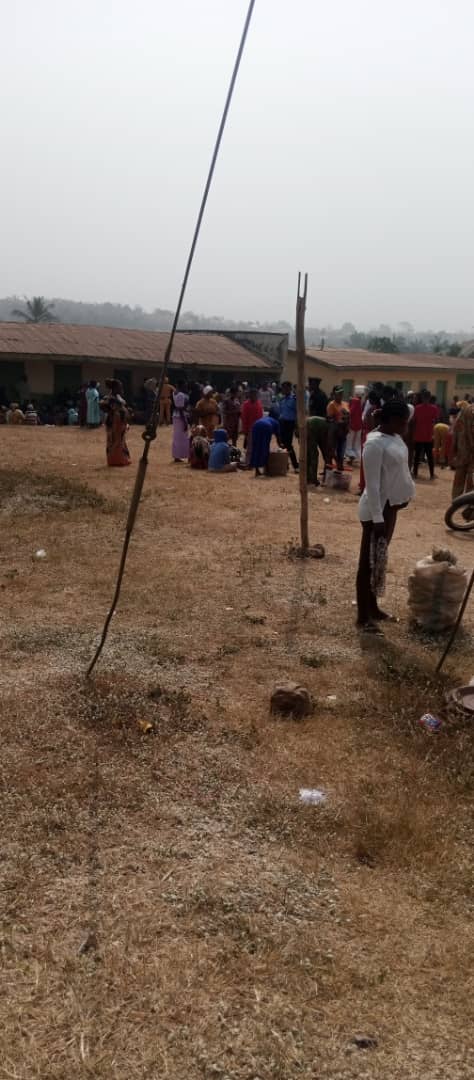 Hundreds of Fulani invade Ekiti Community as youths express worry
By Kunle Oloye
Hundreds of Fulani men with their wives and children have settled in a community in Ekiti State amidst growing anxiett among locals.
"We are worried about this ugly developments. We feel threatened. You cannot go to any part of the North and settle down in their bushes with wives and children. There was no consultation with our traditional institutions or the local government authority.They came in large numbers, about 100 of them. We don't know if they are armed" Olusegun Ayoola who lives in the community told Irohinoodua.
He said the Fulani are already building their homes on land that does not belong to them.
The Fulani men invaded the community about a week ago. Local authorities said they were on transit. Youths in the community are however worried that they have started building temporary homes indicating they are not in a hurry to leave Irele-Ekiti, a Yoruba ancient town  located in Ajoni Local Government Area of Ekiti-State.
The presence of the Fulani has raised the concerns of many adjacent communities who fear their presence may spark outrage and conflict.
The Local Government Chairman, Prince Micheal Ogungbemi held series of security meetings during the week inviting traditional rulers in the Local Government.
At the meeting, the Local Government launched Operation  EBBORAC translated to mean Eradicating Bandits at the Borders of Ajoni Rural Communities).
Traditional institution in each community is to serve as the focal points, as collaborators in strengthening and fortifying the porous borders of their communities by empowering, equipping and training the local security network of Village or local hunters, Vigilantee group of Nigeria and cultural groups  within their various localities in intelligence gathering and unarmed combat by the conventional security agents.
Those who attended the meeting were Her Majesty, Princess Florence Adekemi Ajana Regent of Iyemero Ekiti, His Royal Majesty, Oba Emmanuel Omopariola, Alajowa of Ijowa Ekiti, His Royal Majesty, Oba David Kayode Ogunsakin, Elesun of Esun Ekiti, His Royal Majesty, Oba sir Femi Aribisala, Alaaye of Oke Ayedun Ekiti, His Royal Majesty, Oba Solomon Ajibade, Owa of Odo Ayedun Ekiti and Her Majesty, Princess Tinuke Ogungbuyi, Regent of Oke Ako respectively.
Representatives were sent from Ipao Ekiti, Ayebode Ekiti and Irele Ekiti.