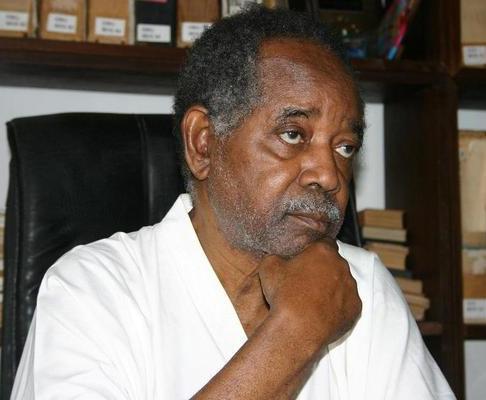 How Yoruba Language developed as Written words in Sierra Leone and over centuries
By Prof Ade Ajayi
How Yoruba was Reduced to Writing
"This afternoon at half past four o'clock, I opened the Yoruba service in the mission Church at Freetown; the whole proceeding seemed to myself like a dream."
That was the Rev. Samuel Crowther in his Journal for Tuesday, January 9th 1844.
The C.M.S. was planning a Mission to Yoruba. He had been called to England in 1842, ordained in June 1843, and instructed on his return to Freetown to start conducting service in Yoruba. He had therefore translated the opening chapters of St. Luke and the Acts of the Apostles. And now he preached his first sermon in Yoruba. His text was from St. Luke I v 35: "Ohung ohworh ti aobih ni inoh reh li aomakpe li Omoh Olorung". (That holy thing which shall be born of thee shall be called the son of God). Yoruba had started to become a written language.
But it was only a beginning. If the translation was a little stiff, even more awkward was the orthography. Translation and the search for a simpler, more correct, orthography went on side by side. Crowther dominated the former, but the evolution of an Orthography was a remarkable achievement of international cooperative effort.
Crowther's text was of course not the first attempt to write Yoruba. Travellers like Bowdich and Clapperton had in appendices to their Journals listed a number of Yoruba words, but they were not concerned with the problem of how best to write the words. More notably, a C.M.S. missionary in Sierra Leone, John C. Raban, a German, had taken an interest in what since 1822 was rapidly Aku language as Yoruba was called. Between 1830 and 1832, he prepared three lists of Yoruba words and prefaced them with a pioneering attempt at evolving a system of orthography.
He was in a colony where the vernacular was des¬pised; his knowledge of the language was limited. Yet he made important tenta¬tive suggestions particularly about the need for diacritical marks and for tonal accents. But his greatest contribution was perhaps his influence on Crowther's linguistic studies.
Little is known about their association except the fact that it was he who baptised Crowther in 1825 and we may conjecture that it was on his inspiration that Crowther, while working as schoolmaster and catechist, collected the Vocabulary he took with him to England in 1842. Later missionaries, particularly Rev. C. A. Gollmer, also referred to Raban's work.
Another man who used Raban's books was M. D. Avezac, a French Scholar who collected a good deal of information about the land and people of Ijebu from one Oṣifẹkọde, an emancipated slave in Paris, 1839-40. He paid particular attention to language, and by comparing the information he got from Oṣifẹkọde with the notes in Raban's books and Clapperton's Vocabulary, he was able to analyse the Yoruba language and, among other things, make tentative suggestions about its ortho-graphy.
But until 1844, these linguistic studies were mere academic exercises. Language develops with use. The evolution of Yoruba orthography did not really begin till the C.M.S. ordered that it be used in service and thereby created a practical need for it to be a written language.
THE SEARCH FOR A STANDARD ORTHOGRAPHY
In Europe, the particular problem of reducing Yoruba to writing appeared as part of the general problem of the great medley of languages which con¬fronted missionaries and ethnographers in Asia and Africa and other parts of the world, and was tackled as such.
Beginning with the works of Count Volney, the French philosopher, to 'simplify' the Oriental languages by replacing their complicated alphabets with European ones, a movement had grown up which sought "a uniform system of notation in which all languages could be written and which, if it did not displace the existing alphabets would at least prevent a wholesale increase of the diversity of systems."
A notable effort in this direction was the work of Mrs. Hannah Hilkham of the Society of Friends, who visited West Africa thrice between 1824 and 1830 preaching the value of the vernacular and seeking "an easy and distinct orthography" to be used for them all. The various missionary bodies, above all the C.M.S. led by Henry Venn its General Secretary from 1841 to 1872, were deeply interested in the movement; for, a standard orthography would greatly facilitate the printing of the Bible and the learning of various languages by missionaries and the teaching of read¬ing and writing to the indigenous peoples.
Venn was in touch on this subject not only with other British, but also with German, Swiss, Danish and American missionary Societies. In particular, he tried to bring the missionaries and linguists together. To this end, he joined Chevalier Bunsen, then Prussian ambassador in London, himself an antiquarian and philosopher, to organise the international conference of 25th January to 3rd February 1854, which may be regarded as the climax of the movement. Distinguished linguists, philologists, physiologists, directors of missionary societies, ethnographers and other authorities on Asia and Africa were present.
But while they all acclaimed the necessity for a standard orthography, they could not agree on one. Notably, they failed to reconcile the proposals of Prof. Carl S. Lepsius of Berlin with those of Prof. Max Muhler of Oxford. While the C.M.S. supported Lepsius, the Methodists, it would appear, agreed more with Muhler.
It must be said that this movement on the whole had little effect on the development of the Yoruba orthography; but it is worthy of notice here because it shows the care Venn bestowed on his work and the fund of scholarship on which he drew. In addition to the linguists already mentioned, Venn was in constant touch with Prof. Lee of Cambridge, and the C.M.S. itself was gradually building up its own body of linguists of no mean ability. They included the Rev. S. W. Koelle, author of the Polyglotta Africana and the first grammar of the Bornu (Kanuri) language; Rev. J. F. Schon who did notable work on Hausa; and Bishop Vidal who had worked on Tamil, Malay, and East African languages before becoming the first Bishop of Sierra Leone.
Venn was not himself a linguist and he did not speak Yoruba. In parliamentary language, he was the minister who could call on experts, watch them debate, and then make up his own mind. Where missionaries and linguists were concerned, the existence of an authority to make decisions which others would be willing to obey, rendered no little service.
THE DECISIONS OF 1849
The experts were only called upon to advise in settling difficult problems. It was the missionaries on the spot who did the spade work. Besides Crowther, all the C.M.S. agents in the Yoruba Mission were from 1844 onwards asked to give due attention to a study of the language. The missionaries translated portions of the Bible, a few hymns and prayers, and they held conferences to discuss and argue about the orthography.
As a result of all this, in December 1847, Crowther revised his translation of the opening chapter of St. Luke and passed it round for comments. Crowther knew some Latin and Greek, had done some work on Timne (Sierra Leone) and, as we have seen, had been influenced by the German missionary, Raban. But the English alphabet remained his main guide.
He tried to reproduce Yoruba sounds as faithfully as he could either by the existing English letters or by a combination of them. He had gb or bh, kp, hr, sh, ng. His most original contribution was his insistence that Yoruba was a tonal language in which a whole system of accents — "elevated, middle, depressed, stress," — was inevitable. Crowther's 1847 paper is not extant but we have a detailed commentary on it by the Rev. C. A. Gollmer, then missionary at Badagry.
Gollmer was a German from Wurtemberg. He had some knowledge of Italian and French besides English, Latin, Greek and Hebrew. He discovered that there was much similarity between the Italian, and Yoruba vowel sounds. His guiding maxim was that "one sound should be represented by one letter only", thus trying to avoid many of the illogicalities in English and French. Sounds that were not represented by the usual letters should be written, as Raban had suggested, by the nearest letter distinguished by a diacritical mark above or below (depending on convenience).
With this he produced "ẹ" and "ọ" as well as "n" and "b" in place of Crowther's "ng" and "bh" or "gb". For nasalised vowels, he suggested a short line below, thus achieving "abọ" where Crowther wrote "abhong" and we should now write "agbọn" (coconut).
He noticed that he was having too many diacritical marks, especially since he also thought that Crowther's suggestion about the accents was good and he would in addition mark long and short vowels. Therefore, as a concession to the printers, he accepted "sh" in place of the "ṣ" that we should expect and "p" not "p." on the grounds that "p" always sounded "kp" in Yoruba.
The first reaction in England was against the main proposals of Gollmer and Crowther. On Gollmer's paper there is this note, written possibly by Prof. Lee. "If accents be employed for distinguishing tones, which I think preferable, I would use no other diacritical mark whatever, and would rather use double or combined letters. Perhaps such marks as the French cedille ç or the Polish "a" may be excepted."
On the other hand, Venn said to Crowther, "It seems to us quite impossible to account for or to mark variations of sounds by accent or tone. Accent or tone must in every language modify the sound of one and the same word and the common marks of accent must be reserved for that use."
Linguistic theory apart, Venn was thinking of the printers in C.M.S. House, and he said he could not see what advantage — for the reader as for the printer — "ọ" had over "aw". But he kept an open mind; and, believing that "an English ear is much less accurate than a foreign ear in respect of the vowel sounds," he got in touch with Prof. Lepsius of Berlin University.
The first real advance came in the winter of 1848-49 when Gollmer and Town¬send were both on leave in England. Prof. Lepsius had prepared a diagramatic representation of the vowel sounds which he was to develop in his Standard Orthography and had incorporated Gollmer's (open) "ẹ" and "ọ".
Venn used this as the basis of discussion with the missionaries. He invited the Rev. A. Riis, Danish missionary at Accra who had worked on Oje (an Akran language). "a man of very superior philological attainments." T. B. Macaulay, later first principal of the Lagos Grammar School, then a student in London was also invited as the Yoruba man who could be asked to say a word like "gbogbo" to Prof. Lee and
others so that they could advise if it should be written as "bhobho" or "gbogbo".
The meetings were informal and no records were kept for the historian, but in 1854, Gollmer recalled to Venn "our Conferences at your house and our debates before your authority decided on the right side viz: about the new vowels "ẹ" and "ọ" and the double consonants "gb" and "kp", the existence of which Mr. T (ownsend) had disputed with me for several years and now they are generally received by everyone as natural."
In the summer of 1851, Crowther came to England and working with Rev. J. F. Schon, he revised his translations of St. Luke, the Acts, St. Peter and St. Jude and these were published that year. In the following year, his new Grammar and Vocabulary of the Yoruba Language also came out.
From these publications we can see that the main outlines of the orthography we know today were already agreed on: "ọ" and "ẹ" and, "ṣ" appear, also "gb" and "p" (not kp). There were also a few tonal accents placed as Crowther urged on the vowels, not — as Lepsius suggested, to distinguish them from word accents — by their side. Crowther's 1844 text in the edition of St. Luke published in 1851 now read "ohun Mimọ ti aoti inọ rẹ bi, Ọmọ Ọlọrun li aoma pe e."
ENGLISH REACTION
The decisions were made but they did not therefore at once command universal acceptance. In spite of the printed works of 1851-52, we find Rev. W. Knight, the C.M.S. Secretary directly concerned with printing and publica¬tions, writing to Crowther in December 1852 that he had decided with Venn not to put accents in the Prayer Book; that accents may be valuable in grammatical works as a guide to pronunciation, but not in other books, "all marks not indispensable cannot fail considerably to increase the difficulties in the way of a native's acquiring the art of reading, and to teach them to read is our great aim."
The protest of the dissenting missionaries on the spot was less temperate. In August 1853. Townsend at Abeokuta wrote to Venn: "I should like to see "s" changed to a sensible "sh"; for weak eyes, "ṣ" is very trying without any known advantage over sh". A year later, he protested to another C.M.S, Secretary, Major Straith: "Don't think that Germans can learn a spoken language quicker than an English man; at any rate, the Yoruba language where the B's, Ps, D's, T's, G's etc trouble them enough. Our friends are trying to Germanize Yoruba but it won't succeed, I am convinced. There is too much English taught for anything of that sort."
It is a remarkable evidence of the preponderant influence of Germans in early C.M.S. work in Nigeria that this reaction did not succeed. For every Townsend, there was a Gollmer, a Hinderer, a Mann. But the English missionaries kept bringing up the problem at Local Conferences.
As late as 1862, Dr. Harrison, English, said that though he was not alone he could not convince the Conference to drop "ṣ" for "sh" or "c", and "ọ" for "aw". . , "But", he continued with the prophetic airs borne of desperation, "this question does not appear to be of much importance as Yoruba seems unfit for a per¬manent written language on account of the number of words having different meanings and pronounced differently which would naturally be spelt alike."
Happily, Yoruba has continued in existence though Dr. Harrison's countrymen in the Survey Department seem to have perpetuated "sh" in Ilesha, Oshogbo and so on, as well as other illogicallities.
"Bé, Dé, Hé, Gbé".
While this controversy was going on, challenging or defending past decisions, new ground was being broken and more detailed aspects of the orthography examined.
In the early 1850's, much time was devoted to writing Scripture names in Yoruba — whether it was the English, or the Greek or Hebrew model that should be followed; what the 'genius' of the language demanded in the final vowel, and so on. There was also the question of the double consonants of which Crowther's publications were very fond. On all such matters, the advice of the C.M.S. secretaries in London was uniform but vague enough to leave matters to local initiative and discretion: "court simplicity" or "avoid double consonants unless both are sounded" and so on. The orthography of many a word continued to be argued about.
Of great practical importance was the argument as to how the children should be taught to call the alphabets when learning them. As early as 1848, Gollmer, following Raban, had suggested that all the consonants should be pro¬nounced with the addition of a uniform vowel always following not preceed¬ing it e.g. be, de, he, le, not as in English 'b' 'd' 'h' 'l'. No decision was taken on this in 1849.
The matter was brought up at a Local Conference in 1853 but no agreement could be reached. The Secretaries in London then advised in favour of Gollmer's proposal as an improvement on the anomalous English practice, that it would facilitate for the many the learning of Yoruba, and the few who came to read English "may easily learn that in old England "me" is called 'ẹm, "se" 'ẹss', and "we" 'doubleyou'.
"This decision in turn produced a rearguard action on the spot. And, this time, Crowther was among the conser¬vatives opposing unwarranted "German" innovations. He was simply in favour of the English "ẹm" "ẹf" "ẹn"; they reminded him of definite Yoruba words like ẹmu, ẹfuufu, ẹni. To make all bé, dé, hé, gbé will be confusing even as "b d p q" tended to do in English. And why 'be de he gbe', why not bá dá há gbá? There was no need for change except in the case of "h w and y" which were so unlike Yoruba. But the Secretaries remained in favour of a uniform letter following after each consonant, adding that it did not matter — what the vowel was "a" or "e" or "i."
Another controversial issue was how best to represent nasalised vowels so frequent in Yoruba. If, as Crowther had established, they were to be written with "n", n thus acquired a double value, one as an auxiliary in nasal sounds, the other as a consonant in its own right. This was sometimes confusing as in words like Akan-o (could be read Aka-no), Akin-ọla (Aki-nọla).
Gollmer had tried to prevent this by urging that nasalised sounds be written not with an extra n, but by a diacritical mark under the nearest vowel. This was also advocated in the Grammar and Dictionary of the Yoruba Language by the American Baptist missionary, the Rev. Thomas J. Bowen. This book was published by the Smithsonian Institution in a fat volume along with three other unrelated works by other authors. This made the book inaccessible to Yoruba scholars, and the contribution of Americans especially Prof. W. W. Turner of Washington to the study of Yoruba grammar has thus largely been outside the stream of development.
It might be noticed also that Rev. Samuel Johnson in his History of the Yorubas followed Gollmer and Bowen, though he made concessions to established practice by allowing the nasal "n" before a consonant or at the end of a word; before a vowel it should be replaced by a circumflex over the nasalised vowel, e.g. Akao, Obu-Eko.
The great success of Crowther as translator and thus author of most of the published Yoruba books in use, marked him out as the man to do the detailed revision of the orthography of particular words. He was formally given the commission by the Local Conference of 1862. He gave his policy as being "to render the words more simple and less similar in forms and at the same time the diacritical marks will be economised as much as possible."
But he was by then a very busy man, having begun the Niger Mission and soon to become a Bishop. Besides, for the sake of ensuring greater agreement, he urged that "if any further corrections need be done in future, it must be done through a conference."
THE CONFERENCE OF 1875
Yoruba had by the 186o's become a written language. Thanks to the failure of Bunsen's conference, its orthography sought not uniformity with other systems, but the demands of its own "genius". At the same time Venn had done his best to ensure for it a rational basis approved by the experts. As the missionary bodies extended their work and increased their staffs, the range of Yoruba authors and scholars widened.
Besides Crowther, there was Rev. Thomas King of Abeokuta whose translations, though less in extent than Crowther's and less widely acknowledged, were hardly less in quality. Gollmer translated Dr. Karl Barth's Bibel Stories and had it printed in Germany. Rev. David Hinderer, immobilised at Ibadan by the Ijaiye War, translated Bunyan's Pilgrim's Progress. The Methodist ministers produced a few hymns and prayers. In 1867, the Roman Catholics came bringing French men to apply themselves to the language. Use and experience pointed out mistakes in Crowther's works. In particular, Yorubas who did not speak Crowther's Ọyọ dialect criticised some of his sentence constructions and they felt that his almost invariable repre¬sentation of the nasalised vowel by ọn as in ọkọnrin (man) was mistaken. A
general conference was only delayed by the political disturbances in the country and Crowther's pre-occupation with work on the Niger. It came in January 1875 and its report deserves to be better known.
The meeting was held in the C.M.S. Mission House at Lagos (St. Peter's Faji) on January 28th and 29th, 1875. A select body of experts had met in the last days of 1874, and again on January 25th to prepare the agenda, listing all matters in dispute so that the Conference could move quickly taking decisions by vote. As was fitting, Bishop Crowther was in the chair: Rev. Adolphus Mann, a German, was Vice-chairman; Rev. J. B. Wood, an English man, was Secretary. The methodists were represented by two clergymen and one catechist. There were 25 delegates in all. Only the main decisions need be listed here:
(i) Under "e", "o", "s", there should be not a dot but a short line attached. (This had been suggested by Mann as early as 1856, the idea being that separate types should be cast for these letters to prevent frequent omissions of the dots in print).
(ii) gb (not bh or b).
(iii) p (not kp).
(iv) A long list of words with dialect variations, u or ọ in the nasalised sounds: "ọ" retained in abawọn, abirọn (a sick person), oṣuwọn, awọn (tortoise — ¬possibly to distinguish it from awun, miser) iwọn, ọfọn, pọn (omi) etc. But "u" in adanu (not adanọ), ademu, arun, inu (not inọ).
(v) Rules for the use of accents (the aim being to economise them).
(a) All monosyllables having the elevated or depressed tone should have the tone marks accordingly e.g. rẹ́ (plaster), rẹ̀ (his), but particular attention should be paid to the grave mark.
(b) Polysyllables carrying the same tone throughout should have the mark only on the first syllable e.g. gùdugudu = gùdùgùdù scramblingly).
(c) In polysyllables when the voice is elevated or depressed in the last syllable, that last syllable shall carry the acute or grave accent as the case may be e.g. aigbọ́; aladamọ̀ (heretic).
(d) In polysyllables, when the voice is elevated on the former part of the word and depressed on the latter or vice versa, the accents shall be used accordingly, e.g. gùdugúdu (a poisonous yam).
(vi) Writing the Yoruba version of "You go and see" (involving a problem of dialect variation):
I. Iwọ lọ wò
2. Iwọ lọọ wo
3. Iwọ lọ iwò
4. Iwọ lọ-wò
5. Iwọ ilọ iwò
6. Iwọ lọ ọ wò
"To avoid too great use of circumflexes and apostrophes," no 3 adopted. (We should probably now write Iwọ lọ wo o).
(vii) That "n" be retained before "w" in the 3rd personal pronoun plural when "awọn" is not used: but it shall be omitted in the objective case, e.g. Nwọn kò lọ; Awa kò ri wọn. Similarly the 2nd personal pronoun should be "ẹ̀nyin" when in the subjective, but "nyin" when in the objective case e.g. Ẹnyin kò ri wọn; Nwọn ko pe nyin.
(viii) In some words, "to render them more easily distinguishable from other words having a similar sound but different meaning", double consonants should be retained e.g. abbẹ (under); apatta (rock); babba (father); emmi (spirit); ijọbba (reign); ọbba; okkan; okko (husband); olla; ollanla (majesty); ọnna (workman¬ship). Also having regard to their formation, the following words shall be spelt with double n: ipinnu: ọkkanna; iffọnnu, and so on.
(ix) When a noun with the preposition form an adverbial concept, they should be written together e.g. O wa li-oke should be O wa loke. O tọ mi li-ẹhin should be O tọ mi lẹhin (after) but Babba lu ọmọ rẹ li ehin (i.e. on the back)
(x) "That the English mode of spelling Scripture Proper Names be taken as the standard in spelling the names in Yoruba, except where the departure from the original (Hebrew or Greek) is so great as to render it not satisfactory, in which case it shall be decided by the name as it stands in the original." (Hence such monstrosities as Ẹsteri (Esther); Johannu (John); Jakọbu (Jacob) which are neither the original, nor the English, nor the spelling of the way they are called in Yoruba. The Isaiah, Jeremaiah class were left alone).
(xi) The alphabets should be pronounced a bi di e ẹ fi gi gbi hi i je ke li mi ni o ọ pi ri s ṣi ti u wi yi (g always hard, p having the kp sound, j and k as in English).
The Conference ended on that note of compromise and moved a vote of thanks to Bishop Crowther. It did not of course end all controversy about the Yoruba orthography. The very report of the Conference did not consistently follow the rules it had itself laid down. The case for reform has been often heard since.
The movement for a uniform orthography continues to live in the International African Institute preaching the need for a more phonetic, unpointed, uniform alphabet for all the myriads of African languages. But so far Yoruba orthography has continued to resist these attempts.
As in 1854, it is not to be reformed to suit a body of foreign linguists, phoneticians, ethnographers or even printers. To meet the peculiar needs of Yoruba as a living language must remain the guiding maxim. Perhaps there is a case for another conferencece or, may be, an institute not so much to reason out laws as to codify the established practice of our best writers, particularly in the absorption of foreign words and technical terms writing absorbed into Yoruba so that we may have a consistent orthography to teach in schools.
The fact that this orthography has so far remained substantially that down the Conference of 1875 is the greatest tribute to the excellence and the thoroughness of the work of the pioneering Christian missionaries from many lands, arguing, discussing, co-operating, on the Yoruba language. The importance of this work is obvious. As the Rev. Henry Johnson, a Yoruba pastor, elder brother to the author of the History, said before the Society of Arts in London, 1876: "before a nation can really advance, they must be instructed in the first elements of civilised life, reading and writing. This being accomplished, the foundation is laid for progress to any extent."
SOURCE: The International Centre For Yoruba Arts and Culture (The full paper as published in October 1960).