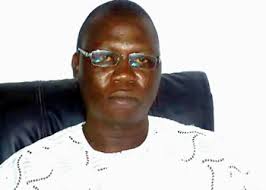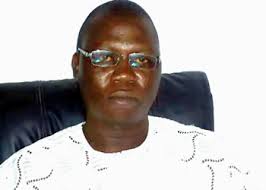 Otunba Gani Adams, is the leader of the Yoruba self-determination outfit, the Oodua Peoples Congress (OPC). In this exclusive interview with Irohin Oodua Online, he bares his mind on his early years, founding of OPC, politics and the recently launched Oodua Peoples Union (OPU). Editorial Staff, Babatunde Adeleke and Yomi Ogunsona met him. Excerpts:
Tell Us About Your Growing Up As A Child?
I was born in Arigidi-Akoko on April 30, 1970. My first primary school was in Erusu-Akoko; later I was trained by my grandmother. My father was a transporter in Oturkpo in Benue State and later relocated to Lagos. So, later I was brought to Lagos in 1978 to complete my primary school in Municipal Primary School, now Adeniji Primary School, Surulere and attended Ansar-Ud-deen Secondary School. I have diploma in International Relations & Strategic Study and a degree in Political Science. I started the struggle in 1993 after the annulment of the June 12 election. My struggle started through the Campaign for Democracy, (CD) under the leadership of late Dr Beko Ransome-Kuti. I was one of the people that founded the Oodua Youth Congress,(OYC), Oodua Youth Movement, (OYM) and also one of the few that founded Odua People's Congress, (OPC).

Did You Dream As A Child That You Would Be A Great Leader?
I did not have the vision to be a leader; the only trait on my background was being radical. When I was in school, I was so radical that I was very popular; even in my primary school, I was nick-named Gani Ganga. In secondary school, I was so radical, but my no was no and my yes was yes. Even if you have the power to deal with me, I will still insist on my position; that was the only trace I know about my background. But when my popularity started, my brothers told me that they went to different places when I was still young for spiritual consultation where they were told that "this boy will be very popular not only in Nigeria, but the whole world. A priest also told them a similar thing in Imesi-Ekiti; even my mother told me that there was one prophet in Arigidi-Akoko called Otitokoro. He was a prominent prophet in Arigidi that people respected his vision and he came to my grandfather and said "you must move this boy out of this place because this boy you are seeing will be a star in the world." I didn't have any other dream, only what my mother told me and the major ones that came were from my family. In the beginning, my vision was to become a custom officer or a lawyer. That was my dream; I didn't dream to be an activist, but because of the annulment of June 12, 1993, we thought we should not fold our arms; that we needed to rise up and make sure that the wish of the people prevailed and that was one of the reasons I joined CD in Mushin. For starting that struggle, I realized that my business was not moving, so I had to choose between my business and my struggle. So, I thank God today that what I did not achieve in my business, I have achieved through the struggle.
What Informed the Formation of OPC?
The reason that led to the formation of OPC was the need to have a movement to fight for the cause of Yoruba people; an organization that will champion the cause, promote and sustain the identity of the Yoruba people. We taught there must be a platform through the Yoruba group to agitate for national conference, and from the background of our governance, we want to use that platform to sensitize the people about general economy which we have the history and the background of 1954 and 1959 through the Obafemi Awolowo-led government. We founded OPC to unite the Yoruba people all over the world, beyond Nigeria as a country. So, we thought by having an organization that would accommodate both male and female with different ages and statuses so that the agitation for the national conference could be easily achieved. That was the motive because most of us were members of CD and there is an adage that charity begins at home; so we had to start building our home before talking of the country.
How Far Has the OPC Achieved the Dream of the Founding Fathers?
A lot have been done. Psychologically, if not because of the OPC, Yoruba would have been overrun by different ethnic nationalities in this country; if not because of OPC, when we were fighting against the military, OPC had to keep the momentum at the grassroots with the Joint Action Committee, (JACON) led by the late Chief Gani Fawehimi and I remember vividly, how the last protest was sustained and OPC played a very big role, that was the June 4 1998 and June 12 1998; and when Chief Adekunle Ajasin died in 1996, OPC played a very strong role in that burial ceremony and the participation and readiness to sacrifice was the one that gave the establishment to remove Olusegun Obasanjo from prison and make him the president. Because we had to fight for Yoruba, if Abiola could not become the president, let us give it to a Yoruba man who comes from Abeokuta, an Egba man. If not because of the OPC, other civil society groups and NADECO leaders, I think today Obasanjo would not have been the President of the country. Even, when Obasanjo was in power, the psychological effect of OPC assisted him. If assisted to ward off military coups against him. I remember vividly when they wanted to impeach him, we were the ones that rose up and published an advert against his impeachment and even warned Yoruba people not to support the impeachment, that Obasanjo must not be removed. And talking of security in the South-West, about 40 to 50% of the urban areas and major streets are being secured by OPC. Those we call the vigilante, about 40 to 50% are members of OPC, but when they changed to vigilante, the spirit of OPC just moved out of their activities, they could not perform as when they were in OPC because OPC is a kind of spiritual atonement, a kind of communal spirit that you must not betray. So, in terms of security, we play a lot of role to sanitize the South-West, even most of the states beyond Yorubaland. Talking of the agitation for national conference, OPC was one of the voices that led to the convocation of the national conference last year. OPC played up 30 to 40% role.
On the issue of cultural promotion, because of the influence of some Western religions and other religions, we got to a stage that we could not even put beads around one's wrist as a chief or for fashion. When they see you putting on beads, they say you belong to a cult or belong to Ogboni because you put beads on your wrist. Most of the people could not associate with our culture anymore, the Obas were becoming 'born again' Muslims and Christians which affects our traditional institutions to the extent that we were becoming shy of our culture and identity. That is neo-colonialism. You will see a Yoruba man who is black going to bleach. In the area of language, our children cannot speak their language anymore. The attires, in the last seven years people prefer to wear Aso-Oke, Aso Ofi to Yoruba wedding. Even the 'fila abetiaja (native cap), but people now refer to them as herbalist, Ogboni and so on. When former President Goodluck Jonathan came to South-West, he put on 'fila abetiaja'; even Buhari and Tinubu. I think we play a lot of role to sensitize people on this, to correct the wrong impression to the extent that they believe if you have something on your body 'gbere' (incisions), that's the number of years you will spend in hell fire, but when you need an operation, you need to cut your body. People are preaching against the herbs of the Yoruba, but through cultural promotion, we have checked and stopped people for attacking our religion and culture, so, people now know that there is an organization that has the responsibility for sensitizing people against intellectual poverty. Even the Obas that ignore our traditional process, their communities are being affected. You cannot tell me that because God created our religions and traditions he made a mistake; you can't say what God created in Arab or Jew country is the best, which was the reasons we are having problems in this country. Yorubas say "odo to ba gbagbe orisun e, gbigbe lo maa ngbe."( a spring that forgets its source soon dries up). I have travelled to many countries of the world, it is not the way we are practising religion here that the western world and even the developed world practise it. Go to Japan, 90% practise Guddic, we don't see fanatism in it; China also, with a population of more than 1 billion and India with a high population, 75% practise Hinduism, just 20% practise Islam and the remaining percentage practise Christianity. Nigeria has been commercialized spiritually and materially; they even attack the Catholic, the Anglican and even the white garment churches for being salient to some extent on traditional practices. We have to moderate it, Christians and Moslems should be allowed to be the way they have to be and traditional religion should be on its own level.
At A Stage, OPC Was Canvassing For Oodua Republic. What Has Happened?
There must be a change of strategy when you are fighting a cause. I think secession should be the last thing; the process of your struggle should not be on secession from ab intio. if Nigeria should be restructured, that states should be given autonomy; that states have the right to develop at their own pace, I don't think you need secession, but at the end of the day, if the ruling class says well we don't want it, you can be thinking of another level of operation because we realize that clamouring for secession in the beginning of OPC created more problems for us, because most of the people that benefited from the system do not want to hear anything about breaking up of the country and the students that go for NYSC, that have friends across the section of the country, when you are talking about breaking of the country they will not take you serious. Some religious leaders in Yorubaland who have their followers across Nigeria, when you are talking of secession, they won't take you serious because you want to reduce their members and our businessmen who have business interests across the country; that have patronage beyond the South-West, when you are talking of secession, they won't take you serious. Even the people abroad who enjoy the leverage of Nigeria as giant of Africa, they may not take you serious; so, you have to make sure you accept what your people want for the agitation. If you don't accept it, they will just hands off your own position; definitely you may not be popular in your struggle.
The difference of a leader of a struggle having followers who believe in what you want and the sympathisers of your struggle is very important on your followers because there is no way your followers can contribute 10% of the population of your race all over the world; just 10 or 15% at the highest, what of the remaining 85% that is not ready to join your organization who will help you more than your followers? So, you need to carry them along based on their philosophy or their ideology; so, if you are thinking of what you want, it may slow down the point of getting to where you want. So, you must be tactical and you can't compare the way Igbos think about the Nigerian concept with the Yorubas; you know Igbo have the experience of Biafra and they may be thinking that what they did not achieve in 1967 to 1970, they can still achieve it and do you know that most of our leaders opposed the the break away of Biafra? So, the history is still there that you have to work on the basis of history. I believe in restructuring Nigeria as the first fundamental step forward. Our culture is dying, our language is dying, our heritage has been raped, first by colonialism and now by neo-colonialism. We need to restructure Nigeria. The Nigerian garrison state promotes underdevelopment and stifles self actualization. Yoruba people must come together. Restructuring and devolution of power to the people is the new song of the millennium, all over the world. This is the surest path to avoid conflict and war. Restructuring is a battle we must fight for in order to save Yorubaland from extinction and to save out territory from an inevitable peril.
Many people believe that you are Breaking Away From The OPC By Forming OPU because of the crisis with Dr. Faseun and others.
I think we contributed to the popularity of OPC in our own group; popularity and sustaining of ideas of OPC, more than 70%. So, for anybody thinking that we will leave OPC alone because we have formed Oodua Progressive Union is definitely getting it wrong. OPC still remains for the people, championing the cause of Yoruba people. In Nigeria, OPU is for Yoruba people in Diaspora and the concept of OPU is slightly different from OPC; OPC is still a self-determination group whilst OPU is purely social-cultural. We founded OPU to sustain and promote Yoruba culture abroad, to unite Yoruba people anywhere they are in the world. I am a regular traveler and as such, I notice that majority of the Yoruba people maintain non-challant attitude to the Yoruba people in the homeland. Some of them think "well, I went to abroad to go and make my money, I am not interested in joining any group." And when there is a situation that the government of their country tramples upon their right, they don't have any platform to speak and you will realize that most of the people that are deported, it is just a slight mistake. Without having a very good contact, they are being deported and maltreated, some of them are in jail because they don't have a group to call for assistance and at the same time we realize that most of our potentials in Yoruba race are abroad and Nigerian professionals who can even build Nigeria. We have about 80% of our best brains abroad; most of them have flown to abroad to use the qualities that God have given to them to develop another country.
To my knowledge, the person who built the best bridge in Malaysia is a Yoruba man; most of the engineers in the western world are Yoruba men. In Atlanta, there is a man called Tinubu from Emure-Ekiti who built the runways and many facilities at the Atlanta airport, the biggest airport in the whole world and has done many projects in USA and South America. So, we have many of them – best doctors, best surgeons in Saudi Arabia and many of them, even though they are not ready to come home, they have a way to contribute to the development of Nigeria, not Yoruba alone. So, if we don't have a platform that can mobilize them, there is no way you can move Yoruba forward; there is no way you can unite Yoruba, if we continue depending on the Yoruba leaders in South-West; most of them have involved in one party or other, so we need to look beyond those that are interested in Nigerian politics who have their own discipline and have their own profession; that can be more dependable than people in power that will not remember the people that gave them power because there is an adage in Yoruba that "Aguntan to ba ba aja rin a je igbe". Those who are not corrupt, by the time they come to the system, they will be corrupt because Nigeria is a country that believes in people recycling people who have been in the system for a long time. If you don't join them, they will set you up.
Look at the case of the former minister, Adenike Grange who was set up with 300million naira and is one of the best brains as a medical doctor. So, if your hand is clean, you want to be in the system of Nigerian politics, there is no way you can exceed two years before you will be set up and they will even threaten you. Even the job of pipeline security given to us by NNPC, there is a lot of temptations; there is a lot of things happening that we cannot even tell the public now; frustrations from the people who are working with us in the South-West; even from the military, there are a lot of things that are happening, there is a lot of people that come to me that "look we need your co-operation to be a bunkerer" and I say "you are mad! How much is the money for pipeline contract that you want to destroy the image I have been building for a long time?" Even, members of our group that we put there to secure it, we have flushed out many and replace them. So, you have to be very careful and you need to get more people who have more resources, more knowledgeable living abroad because anybody who is more knowledgeable, who has the crowd, who is a mobilizer in the country in one way or the other would have been polluted by our system.
For you to bring more people, you need to build a platform to mobilize people abroad. In case there is a restructuring, who will run government of restructuring – be the resource person? Is it the same people who are commissioners or governors that somebody will give a portfolio that in four years he will be targeting like 5billion naira from the state fund and now use that money to contest against the governor or somebody who will be a chairman of local government within three years and will be targeting like 1 to1.5billion naira; somebody who did not have a self-contained apartment before becoming the local government chairman, the godfather will just fix him or her as a local government chairman, you will see him acquiring like ten or eight petrol stations, haulage business like ten or fifteen trailers, buy houses in Dubai, buy houses in other countries. So, I think if we have a vision we have to go beyond Nigeria. I keep myself so busy outside the country more than in Nigeria now because when you talk to most of our comrades, the slogan they will give you will be very different; so, you have to go and build another structure that can be more resourceful to Yoruba people in particular and Nigerian people generally in future. That was the reason behind forming OPU.
Did They Consult You When they were planning the new alliance with the North
Definitely I was not consulted; nobody consulted me. That was the reason I took my position that I was not consulted and I have a relationship with Goodluck Jonathan for the past seven years and most of his aides are my friends and within six or seven months, he always gave audience to me to talk to him. And when I took my position, they started abusing me, using the media to write negative things about me; and politics is about local interest, if you do not discuss with me to get my own interest, then there is somewhere I can get it, I am entitled to my own political position and I can't have about six million people without determining their own political future or what will happen in politics. When we are having general elections, it will be foolish of me when election is coming with a large number of people and I will now say go and do anything you like. We have done it before we realized that we were losing more recognition and relevance, so we have to decide what should we do and we consulted for a period of three months before taking a decision; it was not a decision taken solely by me, that is why most of the press releases, they are not part of us, the opposition was just giving them money and using their media structure to send the press statement, they wrote the releases for them.
Did You Plan In The Future To Contest For Election?
I am not determined to go into politics for now. I have my friends in APC, PDP, Labour Party, Accord Party and so on; so, almost all the political parties that are prominent, I have my friends there. So, I am not interested in joining full scale politics or to contest for now, because I have a mission 70 to 80% of which I have not achieved.