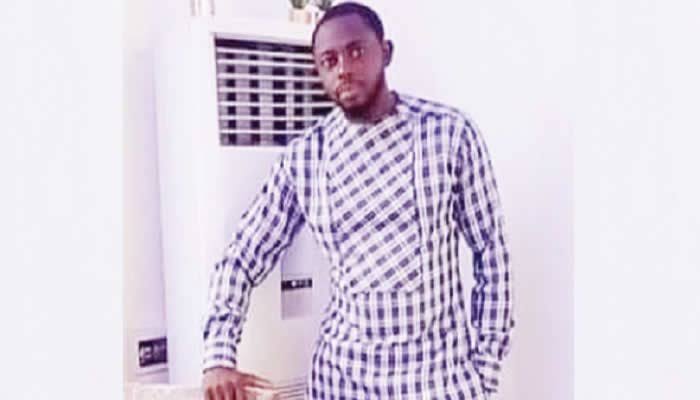 How a Good Samaria Pastor was murdered by two boys he offered to help
By Fred Enemigin
WE ARE IN GREAT PAIN! WHAT A WICKED WORLD!
Pastor Tunde Dada was murdered last Thursday December 2, 2021 inside his office at RCCG, Chapel of Ressurection, Festac Town, Lagos by some boys suspected to be cultists.
What would cultists have to do with a Pastor? This was my initial reaction when I first heard about the ugly incidence not realizing that the victim is one of my sons at Highflyers Int'l. The real story became unfolded to me as one of our members posted the picture of the deceased and the story behind his untimely death on Highflyers' WhatsApp Platform this morning.
Two boys had come to Church last Sunday and they responded to the alter call by giving their lives to Christ. After church service, they waited to see the head pastor and told him that they were stranded without any place to stay. On compassionate grounds, the pastor allowed them to stay somewhere within the church premises pending when they would be resettled. Pastor Tunde Dada who had for almost a decade been the church accountant of RCCG Chapel of Ressurection Parish, was assigned to provide needed welfare for the boys until their matter will become sorted.
On the fateful Thursday, Tunde was seated in his office and the boys targeting that they were alone in the church premises with him, entered his office and attacked him with knives and other sharp weapons. He was stabbed multiple times and places until they had him killed right there on the spot. Our minds are still searching for what the rift between the boys and Tunde was considering the fact that the Tunde we knew was a very gentle soul. Could they have asked for more welfare than what was approved for them and Tunde declined? What on earth would warrant this brutal killing by those who were recipients of a server of the Church's benevolence? There are many more questions that we have not found answers to.
We are in great pain and grief as members of Highflyers Int'l for losing such a gentle soul. Pastor Tunde Dada just got married only last year and his wife is heavily pregnant. His 1st marriage anniversary is suppose to be celebrated this same month. What a wicked world?
Notwithstanding the gross darkness sorrounding this world, the Church will never stop being the Light that she is. The Head Pastor of RCCG, Chapel of Ressurection did what was right by providing shelter and welfare to "strangers" and of course, fulfilling scriptures. "Do not forget to show hospitality to strangers, for by so doing some people have shown hospitality to angels without knowing it" (HEB 13:2) Our calling as Pastors is very tasking and may God strengthen the good works of our hands as we keep lighting up this dark world.
Adieu Pastor Tunde Dada, may your gentle soul rest in perfect peace.
Enemigin is the
Founder, Highflyers Int'l
Lagos.