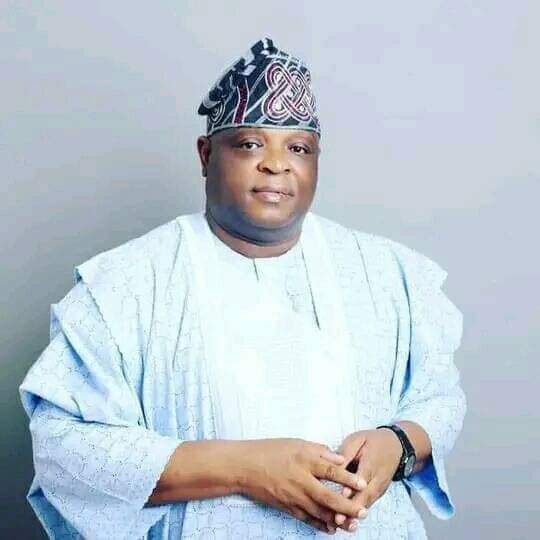 Gbadegesin may emerge next Alaafin Oyo
Palace sources yet to confirm
By Biola Adeyi and Samuel Ogunsona
A business man Mr Lukman Gbadegesin may emerge as next next Alaafin Oyo, one of the oldest traditional and political institutions in Yorubaland.
But the name is still being contested by other aspirants as at this evening.
As at Wednesday, sources to the Kingmakers hinted Irohinoodua that Gbadegesin looks set to clinching the highest number of votes. The source however said final decision is yet to be taken
"Oyomesi is yet to make final announcement.No name has been announced" the source said
The Oyo Empire was established by Oranmiyan in 1100 and has survived various thick and thin in the past over 800 years. Tradition has seen many onslaught over the years with the culture of selecting Oba through the impeccable Ifa Oracle jettisoned for the whims and dictates of politics and money which observers argue is partly responsible for the declining moral fortunes in Yorubaland.
The Oyomesi, the equivalent of the Senate in Oyo Kingdom Presided over by Bashorun, equivalent of the Senate President began the tough job of interviewing aspirants out of the 86 contestants that were already shortlisted
The exercise began on Gbadegesin, on September 5 at the Agbala Ogun Chamber located within the ancient Alaafin's Palace in Oyo.
Irohinoodua was informed that Gbadegesin appears to have been selected by the kingmakers as at Wednesday though the official annoucement it yet to be made
He is from the Agunloye Ruling house and the great grandchild of Alaafin Gbadegesin Ladigbolu
Palace sources told our correspondent that Gbadegesin may also be the favourite of the Oyo State Governor, Mr Seyi Makinde.
Gbadegesin was also personal assistant to former Minister of State for Communication, Alhaji Aruna Elewi, during the Peoples Democratic Party, (PDP) led Olusegun Obasanjo's Government.
He was also once an aide of the Peoples Democratic Party, PDP Presidential candidate, Mr Abubakar Atiku
Gbadegesin has been challenged by those who question his credentials.
forced to count their losses and live in fear after Gbadegesin swindled them of millions of naira in business deals he defaulted on.
One Akin Adejumo, an engineer for instance said Gbadegesin mer him in April 2014. He said he paid N64million to him to purchase some agricultural equipment but that he never did even after he had made full payment of the money.
The case was reported to the police.