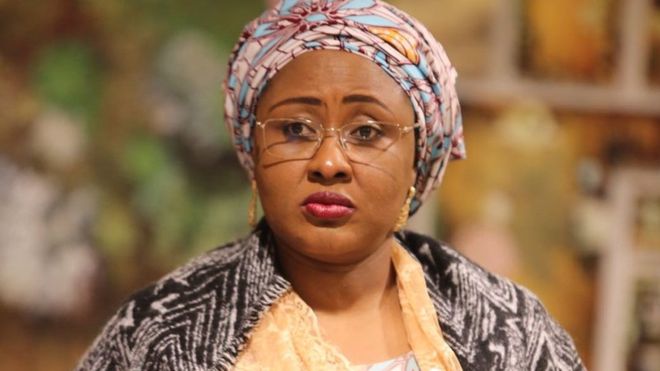 First Lady Aisha Buhari shuts down office over Coronavirus
By Stella Anyawu, Abuja
Nigerian First Lady, Aisha Buhari has shut down her office. The office will close for two weeks following precautions to help prevent Corovavirus spread.
Some officials at the First Lady's Office recently came back from United Kingdom where the virus has taken till on human lives.
Sources told Irohinoodua that the First Lady took the decision out of respect for global warming and not that any of her staff was infected.
"She is a responsible woman. She has deep concern for human safety.She took the decision to close down her office as a precautionary measure", a source told Irohinoodua.
Her daughter midweek had taken into self isolation after her return from the United Kingdom.
The First Lady wrote on her Twitter "Earlier today, my daughter returned from the UK, being among the high-burden listed countries of COVID-19.
"Based on the advice of the Honourable Minister of Health, Presidential Task Force on COVID-19 and that of National Centre for Disease Control, she is on self isolation, not because she displayed any symptoms of the same if possible as prevention is better than cute."
She wrote further "Similarly, I have shut down my office for two weeks with immediate effect, while essential staff can work from home as a result of some staff who recently returned from the UK."