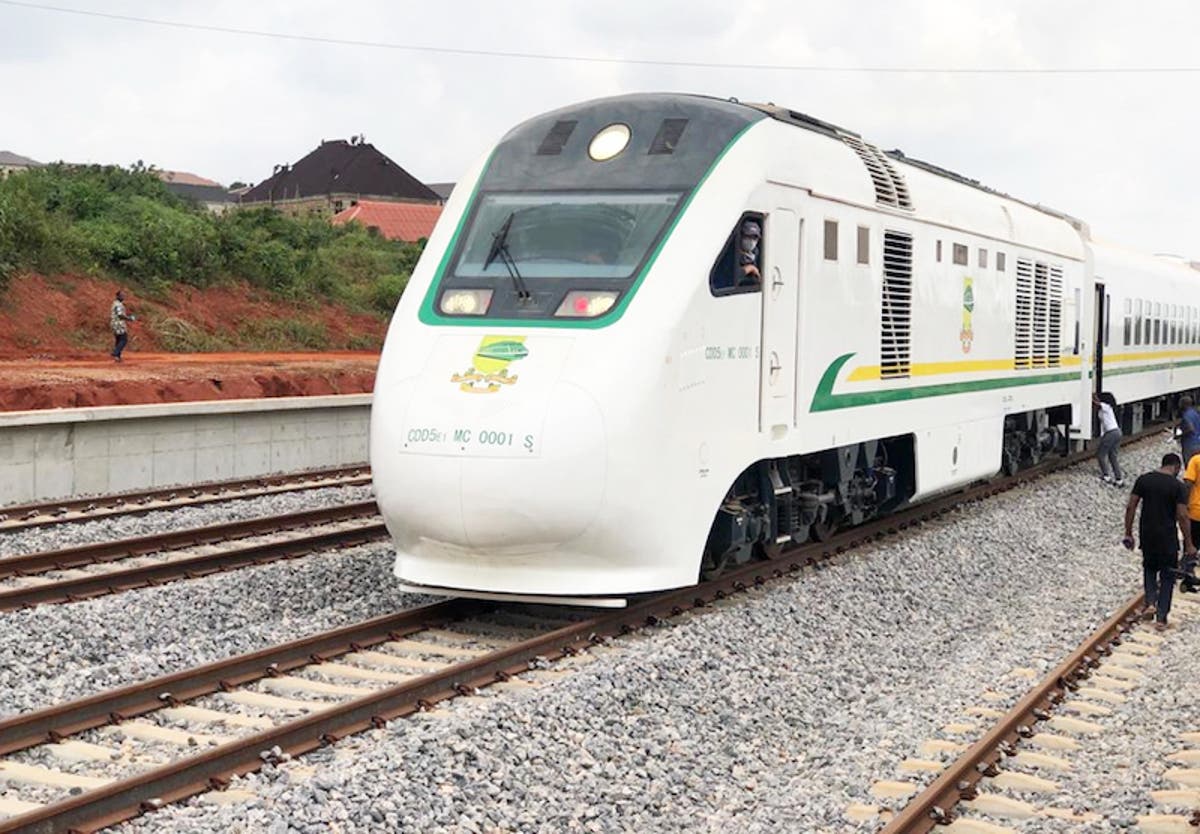 FG to rake N1.5bn yearly from Lagos-Ibadan railways.
By Omolade Adegbuyi
The Lagos-Ibadan highway constructed in 1978 has been dotted with many challenges with desperate passengers seeking alternative routes. The Lagos-Ibadan railway seems a perfect option.
Though there are public outcries over the cost.
Analysis of data obtained from the Nigeria Railway Cooperation by Irohinoodua on Tuesday has indicated that the Federal Government of Nigeria will generat about N1.5bn yearly from the operations of the newly launched Lagos-Ibadan standard gauge railways.
Save corruption that is associated with the country, the revenue in 10 years is expected to lift the country to an industrial status.
At the moment, the Nigerian Railway Corporation operates two trains on the route, and each of them makes one return trip. This makes it four trips daily. The trips are expected to increase in few months ahead.
One of the trains is a diesel multiple units. It has two motor cars and eight coaches.
The breakdown of the coaches is one first-class coach, two business class coaches and five standard class coaches.
The train takes off from Ibadan to Lagos and returns to Ibadan the same day.
The second train is made up of three business classes and five standard classes. It takes off from Lagos to Ibadan and returns to Lagos the same day.
For the first train with eight coaches and a return trip to Ibadan, it is expected to make a total of N3,524,000 daily.
Findings show that a passenger on the first-class section which has just one coach and 24 pays N6,000 per seat. Multiplied by the number of seats and the return trip, the first class coach is expected to fetch corporation a total of N288,000 daily.
The business class has two compartments of 56 seats and 68 seats. The price for each seat is N5,000 and N3,500 respectively.
If each of the compartments is filled up per trip, it will fetch total of N560,000 and N467,000 for a return trip respectively. This sums to a total of N1,036,000 daily.
The standard class has five coaches, each carrying 88 passengers.
At the rates of N2,500, it will be generating the sum of N2.2m daily.
Following the same structure, the second train with its three business classes and five standard classes is expected to generate N3,712,000 daily on its return trips.
The NRC customer care correspondent confirmed that it works six days weekly, adding the corporation was considering Sunday services beginning from this week.
Given the current six-day reality, it is expected that the Federal Government will be generating about N1,103,200,000 yearly from the operations of the two trains available on the newly inaugurated routes.
The Lagos-Ibadan train only has one stop at Abeokuta. Our correspondent gathered that other stops such as Agege, Ijoko, Kajola, Omi-Adio would be opening shortly.