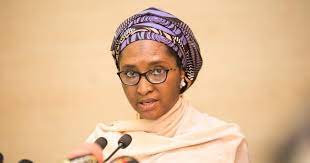 FG to hand out N240b to poor Nigerians in 12 months
By Samuel Ogunsona
President Muhammodu Buhari's government will hand out a total of N240b to poor Nigerians in the next 12 months. The exercise begins in June this year.
Sources at the Finance ministry told Irohin Oodua that the Federal Government gesture is ained at reducing poverty and creating opportunities for many poor homes who are the poorest of the poor.
The FG will hand out  N5,000 to each to two milion beneficiaries under the basic cash transfer. Another N5,000 under conditional cash transfer will also be given to Nigerians which means the Federal Government will be spending N20bn monthly. But there are concerns that the whopping amount could have been invested in industry to create jobs since it is unlikely a higher percentage of beneficiaries will make productive use of the fund.
The Ministry of Humanitarian Affairs stated in a written document that the total number of beneficiaries would increase further in June.
In 2018, more than half of the 36 states under the National Cash Transfer Programme were reached by the project. It later increased to 24 states in 2019 then 36 states in 2022 including the Federal Capital Territory.
The Minister of Humanitarian Affairs, Disaster Management and Social Development, Sadiya Farouq, in the sighted document stated that by "June 2022 we would be paying two million people N5,000 basic cash transfer and an additional N5,000 on conditional cash transfers, which is conditioned on good health-seeking/behaviour, school retention, and good water and hygiene conditions in their environment/homes,"
She added that, "To date, of this one million targeted by the government, we have been able to pay the sum of N5000 to 850,000 beneficiaries digitally through the Nigeria Inter-bank Settlement System, where each account is carefully validated by the system before payment.
According to the Ministry "150,000 will be paid by the end of April 2022. Each of these beneficiaries is receiving six months of support in cash."