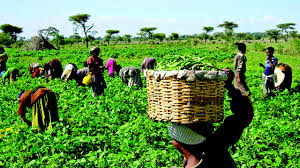 FG says Farmers rake in $500m from cashew export
By Kehinde Bolarinwa

Some $500m were made by Nigerian farmers in just one year from Cashew export, the Federal Government said on Sunday.
The central authority also said about 500,000 families benefit from the earnings.
Minister of Agriculture and Rural Development, Sabo Nanono, spoke in Abuja at a ceremony marking the signing of a Memorandum of Understanding with the United States Department of Agriculture West Africa PRO-Cashew Project.
A statement made available to Irohinoodua from, Okeh Juliet stated that the project would be for the development of the cashew industry.
The statement said "Nanono informed (his guests) that government's focus is to continuously and sustainably develop the commodity for export because since the 1990s cashew has increased the Nigerian Gross Domestic Domestic ranking as the second non-oil export foreign exchange earner for the country," the statement stated.
It noted that  "It (cashew export) generated about $500m for the country in 2018, providing livelihood for about 300,000 to 500,000 families mostly youths and women in Nigeria."
She said that the national production capacity of cashew in 2020 is 260,000 metric tonnes on 100,000 hectares of land. Average yield is 600kg/ha as against the global average of 1.23kg/ha.