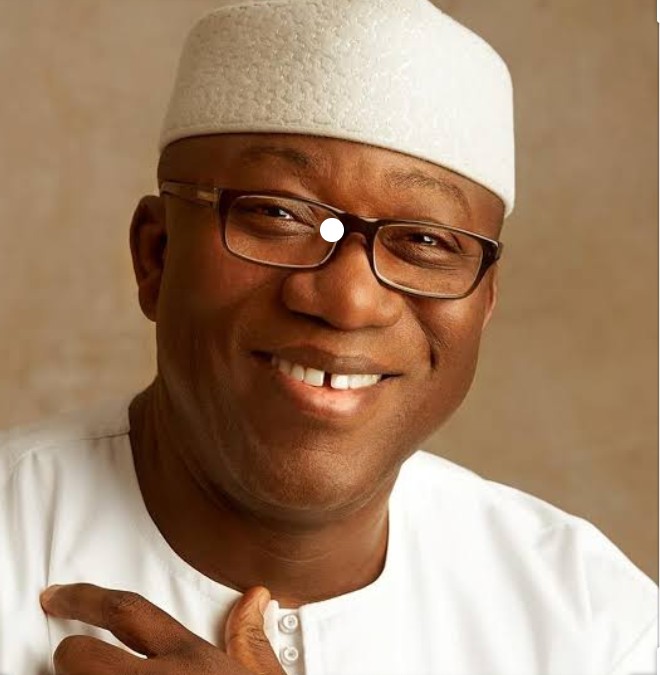 Fayemi inaugurates N19.3m community projects
By Alao Kayode
The Ekiti State Governor Kayode, Dr Fayemi Tuesday inaugurated community driven projects executed by the Ekiti Community Development Agency,(EKSCDA). The cost of the project was N19.3 million.
The Governor was represented by the Speaker, Ekiti House of Assembly, Mr Funminiyi Afuye.
At the event the state government reinstated its commitment to ensure every school age child in Ekiti has access to basic education.
The Governor emphasised compulsory access to education when he spoke this on Tuesday during the inauguration of projects to mark his two years in office in Gbonyin LGA.
The community projects executed by EKSCDA included, an Information and Communication Technology, (ICT) Centre at Kota-Ekiti and Community Civic Center at the cost of N6.2 million and N8.5 million respectively, in Ekiti East Local Government Area
Also the construction of 12 Lock-up shops, four toilets and hand dug well at N4.6 million at Iluomoba-Ekiti, in Gbonyin LGA.
Speaking on the projects, the Governor admonished the communities people to ensure judicious use of the projects.
Commenting earlier, the representative of EKSCDA, Dr Olusegun Ayeni said the projects were community driven development, in which the people chose those projects that would positively affect them directly.
Ayeni disclosed that the 10 per cent community contribution to each of the projects was their commitment to ownership of the projects.
Speaking on behalf of the Kota Community, Chief Gabriel Agboola promised that the community would ensure protection and sustenance of the projects.
There were also inauguration of Universal Basic Education Commissione,(UBEC) and State Universal Basic Education Board, (SUBEB) projects.
The projects were, renovation of a 3 Block Class Rooms at Omuo Comprehensive High School, Omuo-Ekiti, in Ekiti East LGA, renovation of a 3 Block Class Rooms at St John's Anglican Nursery and Primary School, Iluomoba, in Gbonyin LGA.
Present at the occasion were the traditional ruler of Kota-Ekiti, Oba Ojo Fagbemi, the traditional ruler of Omuo-Ekiti, Oba Noah Omonigbehin, Mr Lateef Akanle, Mrs Teju Okunyiga, Chairman, Gbonyin LGA, Mr Ayodeji Fadunmiye and the Permanent Secretary SUBEB, Oluwadare Ajayi among others.