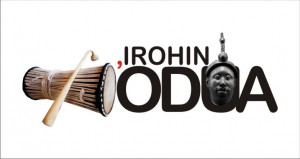 By Kunle Ojewole
The South West States may have backed out of the proposed security outfit code-namedAmontekun. The initiative was mooted by the Governors of the South West States of Lagos, Ogun, Oyo, Osun, Ekiti and Ondo States.
Sources on Tuesday told Irohinoodua that there have been some challenges relating to the concept the details of which the State Governors were yet to agree. The project appears to have reached a brick wall, the source hinted.
Our correspondent heard that the state governors are confronted with challenges of who funds the project and what would be the percentage of contributions of each of the states.
"There is no agreement on what each state should invest. There is also the challenge of legal standing of the project. None of the state has passed any law to legitimize the security project. There is the fear that if the launching takes place, the states stand the risk of implementing a project that has no legal basis", a Commissioner in one of the states who does not wish to be named told our reporter.
The source also said the state governors were expected to launch the programme last month but had to suspend the launching due to what he called "lack of coordination and legal framework."
However, another source in Ogun State said some of the State Governors are 'damn afraid.' He said while some of the Governors like Ekiti, Lagos and Oyo are ready to see the project take off, their counterparts are 'afraid of the central government. They are not courageous enough to go ahead with the project."
The source stated "It's only Ekiti State Governor, Dr Kayode Fayemi that is determined to secure the South West. Sanwo-Olu also appears to be committed so also the Governor of Oyo State, Seyi Makinde. Apart from that, the other Governors appear to be naïve about the whole enterprise", another source told Irohinoodua.
He said for the past few months, some officials in the Presidency have expressed misgivings about the project. He said "Some Northern political figures are not comfortable with the project. They are looking at the implication of having a security outfit in the South West. Instead of looking at the security of lives, they are looking at the security of the political system which is abnormal. There cannot be security of the political system when the security of lives is zero."
A member of the Oodua Peoples Congress, (OPC) in Oyo said the renegade of some of the Governors represents a "grand betrayal of the masses of Yorubaland" He said though kidnapping appear to have subsided but warned that it was a deliberate deceit adding that it was a matter of time that the situation of insecurity would return. He said some of the State Governors lack the political will adding that Northern Governors did not seek any law before establishing the Vigilante groups across the states.