Exclusive: Only Northern Okada riders Association is recognized by Lagos Govt, ban ANACOWA registered by Southern operators
"There won't be peace in South West as long as Okada riders are dominated by strange people who have not respect for the values of the people."
By Kayode Oshodi
The root cause of the mushrooming of Okada in Lagos and the South West states may not be far fetched. Investigations have revealed that the Lagos State Government as at today recognises only Okada Riders Association registered by Northern operators of the motorcycle operators and owners, Irohinoodua reports.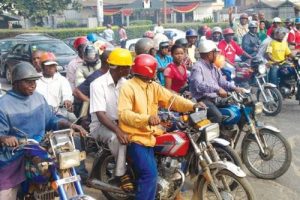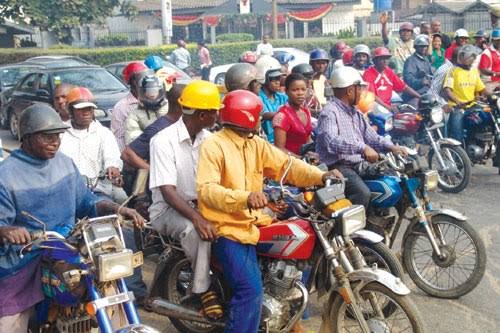 Findings by our correspondent indicted that the Lagos State Government only registered and recognizes Nagari Nakowa Motorcycle Owners and Riders Association. What this means is that in Lagos State, only Nagari Nakowa is duly recognized by the state government to operate Okada. ANACOWA Motorcycle Riders Association which was put together by indigenous operators is yet to be duly recognized by the Lagos State Government since its ban in 2015.
'This is the simple reason why thousands of Okada riders every week come to Lagos and from there to other South West states. They have the backing of the Lagos State Government since Nagari Nakowa the only legitimate group that can run Okada in the Lagos', Sunday Omirin, a member of the ANACOWA Motorcycle Owners and Riders Association told our correspondent.
The current Chairman of the Board of Trustees of Nagari Nakowa is Mallam Musa Muhammad.
Findings indicate that while ANACOWA was registered in 2005 and was operating in Lagos State, Nagari Nakowa was only registered in 2016. Omirin said in 2005, the government of Lagos gave full support to ANACOWA but that in 2016, when Mr Akinwunmi Ambode came to power, ANACOWA was asked to stop operating  in Lagos state while Nagari Nakowa was given the franchise to take over the operation in Lagos. He said the motivation is money with millions of naira generated every month from the Okada riders.
He said "We may not have hard evidence, but the speculation was as strong as a rock that some people in Ambode's government collected money to delist ANACOWA and then gave full control of Okada Riders to Nagari Nakowa.
He said with the authority given to them, the group is responsible for bringing large numbers of Okada riders from Northern parts of the country including Niger, Chad, Mali into Lagos from where they are distributed across the South West.
'They control the network in the entire South West. The danger is that when indigenous people are not involved in operating the business in their environment, they are denied opportunities and that increases unemployment', Omirin said adding that it has become very difficult for the Lagos State Government to monitor the influx of Okada Riders into Lagos. He said when ANACOWA was in charge, there was sanity. "We organized training for ANACOWA members on public safety. We teach them on how to cooperate with security operatives. We teach they host culture and conflict prevention. If ANACOWA was in charge, what happened in Lekki when one Mr David was assaulted with planks and burnt would not have happened.'
He said up till not, Nagari Nakowa members have not condemned the attacks neither have they identified the perpetrators of the crime. There won't be peace in South West as long as Okada riders are dominated by strange people who have not respect for the values of the people. The Lagos State Government allow this to happen. I believe Governor Sanwo Olu is not aware of this situation.'
The Lagos State Chairman of ANACOWA  said the group has been fighting for the Lagos State Government to recognize ANACOWA without success. "We met the Afenifere Renewal Group, (ARG), leader, Hon Wale Osun. He tried his best. We wrote letters to the Lagos Government under Ambode, he did nothing. They were even arresting our members. They recognize only Nagari Nakowa. This is a shame. The implication is that we are not in a position to give jobs to the indigenous people here while operators from as far as Maiduguri, Mali and Chad will be given automatic jobs as Okada riders."
He said it will become more difficult to ban Okada if the operation is left in the hands of only non-indigenous people. "Who will talk to them? Who are their parents? Most of them have no addresses. If they commit crime, you can't even trace their roots,' Adejuwon told Irohinoodua.
Mr Ade Ikuesan a member of Committee for the Defence of Human Rights, (CDHR) told Irohinoodua that the non registeration of ANACOWA in Lagos makes it difficult for the Lagos State Government to partner with indigenous people in the state relating to alternative transportation system and its implication for social and human security. He said ANACOWA has visited the CDHR office several times and that the group had tried to intervene on their behalf.
'I never believed this can happen. We are not against Nagari Nakowa. What we are saying is that they should not be the only association of Okada Riders in Lagos and the South West. ANACOWA was put together by people from Southern part of the country in 2005. In 2016, we were pushed aside for Nageri Nakowa by the Lagos State Government,' Adejuwon said.
Ikuesan said CDHR has been sending emissaries to the State Governor, Mr Babajide Sanwo Olu. He said he is confident that the situation will be addressed.