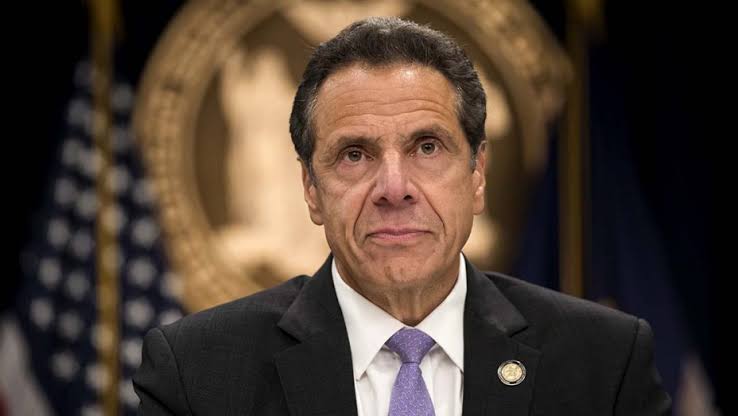 Excellent law and order Reforms by New York Governor to tame police and save lives after George Floyd's murder
By Andrew M. Cuomo
(Cuomo is the Governor of New York State)
It has been three weeks since George Floyd was killed by a Minneapolis police officer. Since then, there have been demonstrations around our state and the nation.
The outrage we are seeing is not just about George Floyd. It's about Trayvon Martin. It's about Breonna Taylor. It's about Abner Louima. It's about Rodney King. How many times have we seen this situation happen over and over again? The names change, but the color doesn't. I stand with the protesters and share in their outrage. Enough is enough. The system is broken and it must be fixed.
Late last week, New York was the first state in the nation to take action. The Legislature passed, and I enacted, the "Say Their Name" landmark reform agenda that will help reduce inequality in policing and reimagine New York's criminal justice system.
The reforms include:
-Allowing for transparency of prior disciplinary records of law enforcement officers by repealing Section 50-A of the civil rights law;
-Banning chokeholds by law enforcement officers;
-Prohibiting false race-based 911 reports; and
-Designating the Attorney General as an independent prosecutor for matters relating to civilian deaths.
Say Their Name Reform Agenda.
Today, I signed additional reforms requiring state and local law enforcement officers to report within six hours when they discharge their weapon; requiring courts to compile and publish racial and other demographic data of all low-level offenses; and requiring police officers to provide medical and mental health attention to individuals in custody.
In addition, I issued an Executive Order that mandates that every local government in the state has to undertake a comprehensive review of their police department's procedures and, in partnership with the individual communities they serve, adopt specific reform plans. These plans must be submitted by April 1 in order for local governments to be eligible for state funding.
The relationship between police and the communities they serve is based on trust. That trust must be restored or the system doesn't work for anyone.
The reforms we have passed in the past few days are a major step forward in restoring this trust, by rooting out excessive force, making policing more transparent, and ensuring justice and fairness for all New Yorkers.
I thank the Legislature for their quick action and their leadership — and I thank the countless people who marched and spoke out for change; your voices were heard.
We know there is still more work to do. It will take far longer than three weeks to undo four centuries of systemic racism and injustice in this nation. But New York State is committed to this work — and to realizing the dream of true freedom and justice.
Ever Upward,