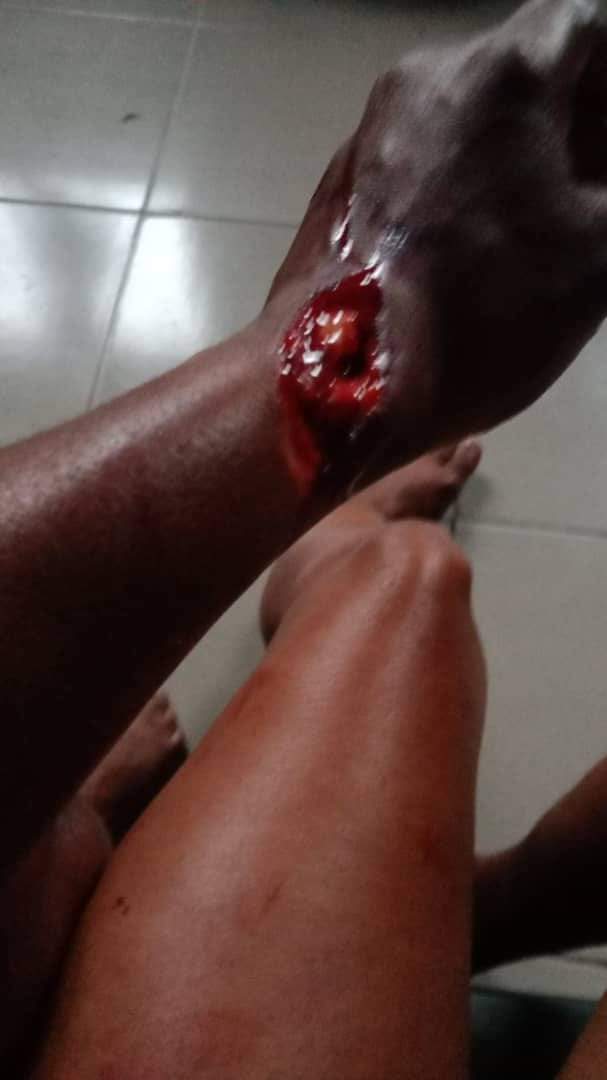 #ENDSARS: They want to kill me, Adegboruwa cries out as witness survives death after matchet attack
By Kunle Oluwole
One of the lawyers in the #ENDSARS panel which report indicted the Nigerian security operatives of killing more than ten protesters has said that his life is under threat.
Ebun-Olu Adegboruwa, a lawyer and former Students Union President at the famous Obafemi Awolowo University, Ile Ife asked Nigerians to hold the Government accountable if any evil befalls him.
Meanwhile, on Sunday one of the protesters who took part in the October 20 event was attacked with a machete on Sunday. Miss Kamsiyochukwu Ibe was one of those who witnessed against security operatives at the panel.
In a statement received by Irohinoodua, Adegboruwa said he has received many death threats since the panel's report was made public.
The panel was set up by the Government of Lagos State to investigate allegations of killings levelled against security operatives especially the Nigerian Army at the Lekki Toll Gate during the October 20th, 2020 protest.
Adegboruwa said "Since the submission of the report of the Lagos #EndSARS Panel, there have been lots of threats and attacks, by those suspected to be agents of the government, upon me, especially in the media."
He said further "I have not committed any crime beyond joining other eminent Nigerians with unblemished integrity, to accept the nomination of government on behalf of my constituency, the Nigerian Bar Association and the civil society and the indeed the masses of our people, for a national assignment."
He said two prominent lawyers of the government have openly incited opinions against me on national television, with mindless accusations.
"I have however refused to be intimidated or bend to the tactics of government to be silenced. I urge the good people of Nigeria, my professional colleagues in the Nigerian Bar Association, my comrades in the civil rights movement and the people of Nigeria, to hold government responsible should anything happen to me."
He said further "I heeded the clarion call to serve by the government with the honest believe that the Panel was meant to say the truth and nothing but the truth, which is what we have done. It is left for government and Nigerians to do the needful with the report of the Panel."