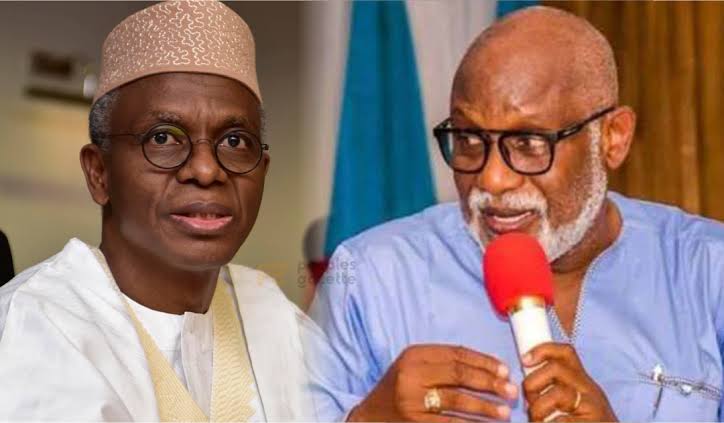 El-Rufai wants to import bandits to the South, says Akeredolu
By Kunle Abiona
The Governor of Kaduna State, Mallam El-Rufai plans to import bandits to the South West states, his counterpart in Ondo State, Governor Rotimi Akeredolu has said.
Akeredolu also said El-Rufai is promoting anarchy by his recent utterances.
He said if Governor Nasir El-Rufai, if he was properly quoted and his views not misrepresented, is merely "struggling hard to export banditry to the South under an expressed opinion that is laced with mischief. Perhaps, it is apt to state clearly that the likes of Governor El-Rufai are already in a hysteria 'mode' of escalating and indeed externalizing banditry, especially as the military onslaught and other terror variants suffices in the North"
Akeredolu any such comment like that of the Kaduna State Governor, "merely seeks to encourage anarchy under the guise of resentment of a law by affected stakeholders."
The response of the Ondo State Governor was informed by opposition mounted by Rufai who said anti-open grazing laws signed by some of the Southern States were in vain adding that the Governors will not be able to implement the laws duly approved by the lawmakers in each state.
In a statement made available to Irohinoodua, Akeredolu said the South West States will forcefully implement the laws passed by the State Houses of Assembly.
Akeredolu who is also the Chairman, South West Governors Forum said the anti-grazing laws 'shall be zealously guarded and consciously deployed to protect all residents of Ondo State notwithstanding their ethnic and religious bases."