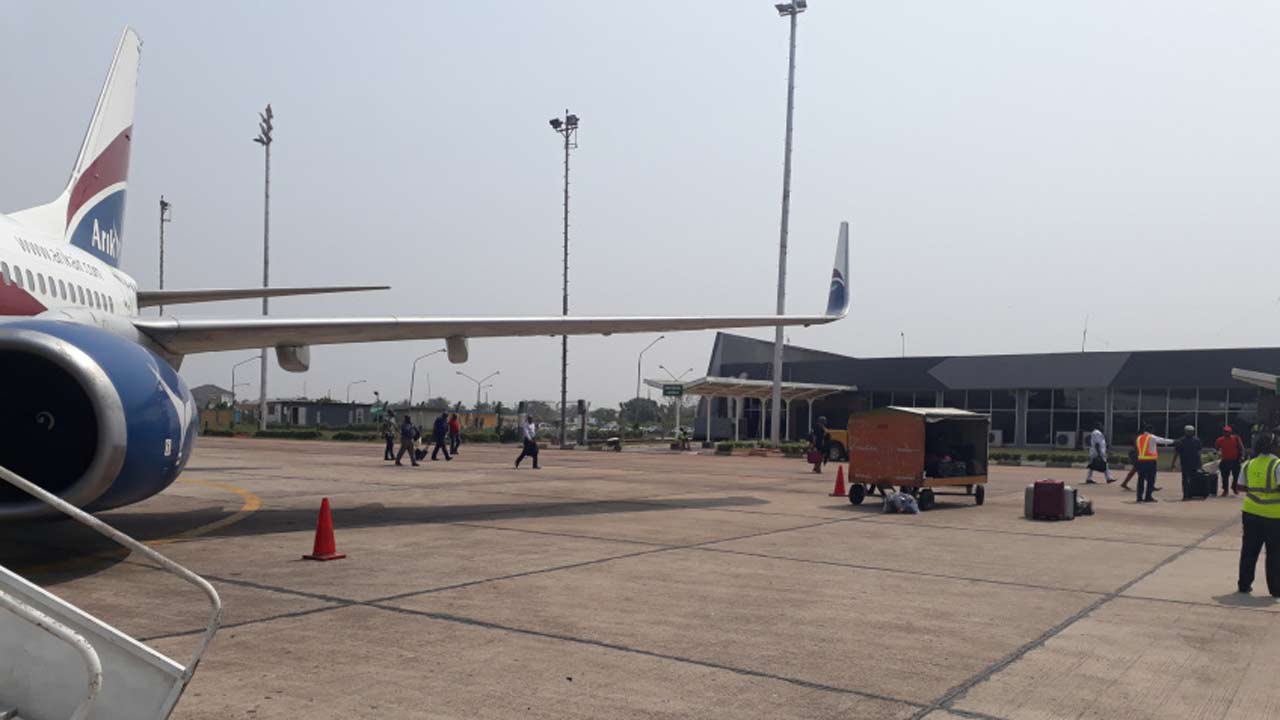 By Samuel Ogunsona
The Ekiti State Governor, Dr Kayode John Fayemi has capped up his exit in Ekiti State with the exciting landing of the first aircraft in the history of the state.
The aircraft landed on the Airport built by the Kayemi, former students leader and pro-democracy activist. The inauguration of the Airport has proved critics wrong that the state with one of the lowest Federal grants could be such a magnificent edifice like a Cargo Airport.
It is the first Cargo Airport built by any State Government in Nigeria
The Ekiti state cargo airport is officially inaugurated on Saturday by the Minister of Aviation Senator Hadi Sirika.
Locals watch the landing of Airbus with Registration number NAF 930 which brought the Federal Government delegation.
Flight lieutenant Balogun flew the Aircraft.
Traditional rulers, workers and locals watched in amazement as the first Aircraft taxi on the runway accompanied with clapping hands and waving of Irukere, the traditional horsetail weave
The Cargo Airport expected to serve Ekiti, Edo, Kwara, Kogi, Ondo and Osun States is expected to generate billions of funds in revenue for the largely agrarian State apart from creating jobs and opening up new investment frontiers.
Even before it's opening, hundreds of businessmen from South East, Middle Belt and South-South are said to have expressed interest in using the Cargo Airport as a hub.
With the Cargo Airport in the heart of the old Western Region, investors are expected to renew hope in putting their funds outside the congested Lagos and Ogun States beating the poor road infrastructure that impede movement of heavy industrial machines.
It is also expected to compliment the vast agricultural investments currently going on in Ekiti State.