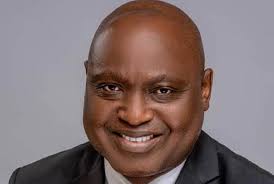 Ekiti June 18: Why Local Govt Workers lead campaign for BAO victory
By Wole Olujobi
Nobody ever thought it could happen here. History does not support them. They had been brainwashed by a ruthless potentate who governed by the cudgel to accept misery and  hunger as a way of life. And it stuck. The steely heart of the Ekiti man in them had melted into cowardly jolts of a miserable rat being tortured in an enclosure, courtesy of a garrulous helmsman who governed with iron hand and fist of fury. And as if doomed to be ruled by an inane soul, self-destruct instinct  was always on track to damn promising prospects. And when you think the bite was too crushing to bear, rank hate fuelled by deadly anger in high velocity, raced through the furnace of envy to create deeper craters on the way to self-redemption. It was indeed a race to the void. The results: suffocating consequences from voluntary assumption of risks and indiscretion. Or fear. Or all.
That was the fate of the Ekiti State local government workers till 2018 before superior reason anchored on evidence-based facts changed the narrative for the beleaguered workers through Governor Kayode Fayemi's breather after fulfilment of his campaign promises to the local government workers who over the years had been victims of lies, frauds, harsh policies and deprivation, including the depravity of the government leaderships they served.
But not anymore. Local government workers have since removed the veil to rediscover themselves after several years of arrested career progression and self-development and woken to the realities of the dividends of worker-friendly and progressive government that makes its words its bond, and the gains are boundless.
But the dividends are never accidental: it is consequent upon the initiative of the proactive leadership of the workers union, who was apparently frustrated by the past governments' disincentives to their career growth but are now driven by the vision to build virile careers in local govermment service. In their quest for a promising career service, the leadership spelt out requests in a charter of demands to the aspiring Fayemi in the 2018 governorship poll on issues precedent to their career growth and uplift in their conditions of living. The deal was for the workers to vote for Fayemi and for him to implement all his promises after winning the crunch election.
Three years after, the union leadership has been proven right, as workers now wear smiles on their lips to their offices and come  back home after work to the warm embrace of their family members.
Now that the political leadership is about to change hands in the June 18, 2022 electoral contest,  and fearing the consequences of avoidable dilemma, the NULGE leadership, drawing from the Lagos model of succession,  criss-crossed the entire 16 local governments and 19 local council development areas (LCDAs) to  preach the gospel of continuity agenda that will maintain, sustain and build more on the progress  achieved so far in career progression and personal comfort among workers in the last three and half years.
Led by the State President of NULGE, Babatunde  Olatunde, workers lamented the past and were in agreement that they had never had it so good in terms of career progression and improved standards of living in the last three and half years, and so it is to their advantage to support the party in government that has proven its integrity in promise fulfilment.
Olatunde told workers that though NULGE leaders were not politicians, it is not out of place for Labour leaders in agreement with the entire workforce to support any party or governorship candidate that has worker-friendly policies.
He listed two past administrations that compounded woes for local government workers. According to him, Segun  Oni's administration between 2007 and 2010 was notorious for harsh conditions that cost 2, 000 local government workers in  job losses while several others lost their lives in road accidents  when the former governor planned mass sack of workers.
Olatunde explained: "We  had a governor who made it plain that he wanted to sack local  government workers. Despite all explanations and pleas, he insisted that local government workers were too many and  so he could not pay their salaries. We even told him to give us assignments to render our services but he insisted in sacking workers.
"To carry out his plan, he hired Captain Consult to conduct staff audit, including certificate verification, with the mandate to reduce the workforce to his predetermined figure. To create conditions for the consultants to carry out their mandate, they requested workers to produce all manner of certificates, including primary school certificates. Several workers lost their lives while travelling all over the place to obtain their primary school certificates.
"At the end, no fewer than 2,000 local government workers lost their jobs through this exercise,  and regrettably, many of those who lost their lives  and jobs were not even guilty of certificate forgery.
"Instead of counting gains like we are doing today, we were counting losses during Oni's administration while Governor Ayo Fayose's government of deceit cancelled the local council development areas that Fayemi created to create opportunity for career growth among local government workers. To compound problems for workers, Fayose collected Federal Government's Bailout, Paris Club refund and Budget Support Facility running into billions of naira to pay salaries but he misappropriated all the money, leaving seven months unpaid salaries and other benefits.
"Because I led workers' agitation for salary payment in the face of heavy cash coming to the state, Fayose dismissed me from the service. He later reduced my punishment to 14 months suspension without pay after much pleas by the national leadership of NULGE. He also denied workers of the promises he made during campaigns,  among other deliberate punitive actions against local government workers.
"Conversely, Governor Kayode Fayemi fulfilled all the promises he made to NULGE  leaders while canvassing for votes in 2018. He even gave us what we did not ask for; for examples, even though it was not part of our demands, he gave us the position of Coordinating Directors that made local government workers to head  the entire local government administration while he created some departments  that exist today in the system.
"In our agreement, Fayemi promised regular payment  of salaries and he is doing it without fail. He also promised to appoint the Chairman of the Local Government Service Commission from the pool of retired local workers and he did it. The same for the appointment of the Permanent Secretary, and appointment of 43 Heads of Local Government Admministration that has opened the service for career growth and same for appointment of six Executive Secretaries at a go."
According to the document circulated and hailed by workers at the venues of the meetings attended by the leadership of the Local Government Service Commission, other gains are conversion of 62 officers into the Administrative Officers' Cadre; appointment of 12 Administrative Officers;   conversion of 69 officers into the Accountants' Cadre; appointment of 181 Junior Staff and 200 senior staff into the Local Government Service and Promotion/Advancement/Absorption/Conversion of 4,385 staff in the 2018/2019 promotion exercise  after a long wait and denial by previous administrations.
Also on the list of achievements are Promotion/Advancement/Absorption/Conversion of 3, 552 staff in the 2020/2021 promotion exercise; Directorisation of Cadres in line with the Approved Scheme of Service for Local Government Employees (2006 Edition);  deployment of staff to the Local Council Development Areas, which Olatunde said had given opportunities to many officers to hold functional posts,  such as  Directors/HoDs, Deputy Directors, Sectional Heads, Paymasters and  harmonization of Local Government Laws.
Others include creation of additional departments, such as Water, Sanitation and Hygiene (WASH), Procurement, Audit, Information, and Legal Services, which, the NULGE leader explained, had created opportunities for promotion and career  growth, including the migration of officers to the Procurement Officers' Cadre; harmonisation of Nursing Officers/Nursing Assistants and Chief Matrons' Cadre GL. 14 to Assistant Directors' (Nursing); approval of Nurses' careers to the Directorate Cadre while some nurses were promoted either to the rank of Director of Nursing Services or Director of Health Education, Grade Level 16.
He added: "We also have elevation of CHEW/CHO, GL. 14 to Deputy Directors (Community Health) Cadre GL.15; regular payment of pensions and gratuities with N943,195,825.94  already paid as gratuity to retired local government staff and primary school teachers between October 2018 to date; and upgrade of the Local Government Staff Training School to Ekiti State Institute of Local Government Studies, Ilawe-Ekiti, a diploma-awarding institution while car loans worth N41,330,000.00 were disbursed between October 2018 and March 2021  even as housing loans gulped N339,205,000.00 within the same period, and N2,000,000.00  disbursed  as "Quick Loan" to workers."
But as Olatunde raced across the state with his EXCO members on the trail leading workers on salvation mission, he received darts from critics who accused him of dabbling into partisan politics.
He said: "Somebody called to accuse me of leading workers to support a particular candidate and I wonder what politics is almost outside protection of interest, which in the first place led workers to the establishment of the Labour Party (LP) before it was hijacked by politicians. The fellow said  I  should have armed myself with bows, arrows  and cutlasses to deal with the political class in order to get what we want.
"I told him that we did that in the past but confrontation did not pay us. I explained to him that all the achievements we are listing for the world to read today are not accidental but as a  result of the  promises we extracted from Fayemi and documented for implementation during campaigns. The fellow was  impressed and encouraged me to go ahead with the mobilisation in the protection of workers' interest.
"One Idowu Adelusi, former Fayose's spokesman  who is now working for Segun Oni, accused NULGE leadership of  collecting N18m bribe from Fayemi to support Biodun Abayomi  Oyebanji in the governorship election and  we wonder whether we need any bribe to support our own progress but just to  support a government that has opened our service for unprecedented growth and pride of every local government worker in the state.
"Coincidentally and sadly, the same Idowu Adelusi, who was part of Fayose's administration that owed local government workers seven months salaries without any just cause, including denying us several benefits thus inflicting deep pains in our hearts, is the one now unconscionably lying that Fayemi is the governor that is owing workers five months salaries, and the same Adelusi is also blackmailing us because we have refused to work with his new boss who has never hidden his disgust for local government workers."
In all the local governments, it is the same refrain of frustration over harsh conditions under which local government workers lived while Fayose and Oni held forte in the government of Ekiti State.
For Ekiti State local government workers, another opportunity beckons on June 18, 2022 to be part of the shaping of their destinies for good at the polls. For them, it is a race of life for career growth that goes beyond partisan posturing.
And the deal: Biodun Abayomi Oyebanji is the man with the integrity who bears the torch of sincerity and truth in the prospects for the local government workers to chart the path of growth in service progression and personal fulfilment and comfort.
* Wole Olujobi is Deputy Director, Media and Publicity, BAO Campaign Organisation
June 2, 2022