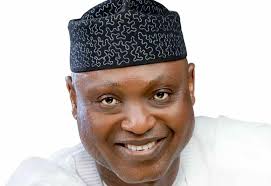 Ekiti Governor Oyebanji unveils direct talk to community telephone line
By Samuel Ogunsona
The Ekiti State Government has opened a telephone line dedicated to serve as a direct channel between the people, communities and the State Governor, Abiodun Oyebanji
The Senior Special Assistant to the Ekiti State Governor on Community Communications, Mrs. Mary Oso-Omotoso unveiled the hotline 0906 297 0447 code named "Talk to BAO" which the people can use to communicate through calls or WhatsApp messages with the State Government on issues affecting their communities.
Mrs. Omotoso who unveiled the hotline in Ado Ekiti explained that the development was to ensure proper monitoring and feedback from the
people towards advancing inclusive and good governance,adding that it was borne out of the determination of Governor Biodun Oyebanji to
give the people, especially those at the grassroots, unhindered access to government and address community issues.
According to her, having proper feedback channels for the people would enable government ascertain areas of need of the people for prompt attention, noting that aside a trained desk officer, all members of staff of the community communications office have been trained on feedback and government information management by a Non- Governmental Organization, Triumphant Health and Development Initiative.
She reiterated the commitment of the Oyebanji administration to the rapid development of the State and welfare of the people, stressing that necessary mechanism would be put in place to ensure there is no communication gap between the government and the people.
While charging the general public to judiciously utilize the phone line, the Governor's aide however cautioned against misuse of the hotline, stressing that proper usage would enhance achieving the desired goals.