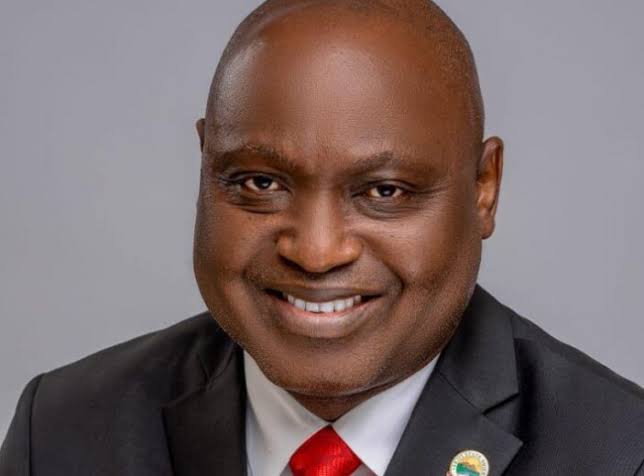 Ekiti APC Primary: How the battle will be won and lost
An assessment of the Strength and Weaknesses of the Major aspirants.
Even though many have collected the nomination forms for the All Progressives Congress, (APC) primary slated for Thursday, August 27 in Ekiti State, the trophy is for but a very few of them. In this piece, the Political Editor, Adeola Ibitoye of Irohinoodua makes a critical analyses of the contenders with a projection on how the pendulum may swing come Thursday, January 27.
Senator Dayo Adeyeye
His is from Ekiti South Senatorial District. He was a former spokesperson of Afenifere. He is a journalist and also a lawyer. He has made tremendous contributions to political developments in the South West. He was also a former Minister. He is said to be kind hearted and brilliant. However, some people argue that he destroyed a legacy he has built for several decades when he decamped from the mainstream South West party, the Alliance for Democracy, (AD) to the Peoples Democratic Party, (PDP) before joining the All Progressive Party, (APC). Adeyeye will make a strong showing in Ise-Orun axis where he comes from. He is expected to receive support from his local government area and in the South Senatorial District with dots of support in Ikole Local Government area and across the state. He has a rich political background but his flirtatious political history has made it difficult for him to sustain a structure that can enable him win the primary. Senator Adeyeye is highly unlikely to win the APC primary. Adeyeye may come forth or third in the race.
Hon Femi Bamisile
He is from Omuo axis in the South Senatorial District. He is in the House of Representatives. He has the advantage of having started his campaign earlier than many of the aspirants. He also started building structures across the state two years ago. He is certainly going to show strength in Omuo and at least two local governments of the 16 local governments and 19 LCDAs. His group rests on the need for power shift, but this is a double-edge sword that may favor the candidate in certain areas and create resistance for the same candidate in other areas. His group has no ideological base. It is difficult to pin his campaign on any socio-political transformation. His network within the APC is strong on social media but without commensurate strength within the party structure. He is certainly not going to win the APC Gubernatorial primary slated for Thursday, January 27.
Senator Opeyemi Bamidele
He is a Senator of the Federal Republic of Nigeria. He was formerly in the House of Representative and a former Commissioner for Information and Strategy in Lagos State. Opeyemi was a former students Union President under the banner of National Association of Nigerian Students, NANS. He was a  member of the anti-military campaign. He is a friend of labour and the students movement but his authority in his traditional constituency has declined considerably. His weaknesses are embedded in his strength. His popularity within the same constituency has diminished over the years more due to what many of his critics describe as his notable contempt for his own tradition of radical politics. His critics say he is seen by many to be sly and deceitful.  They accuse him of not picking calls except in periods of elections. His defection to the Labour Party, (LP) in 2014 remains a dark spot in his political career. The Students, civil society and human rights movement that are expected to be the buffer for his campaign have long abandoned him due to what many describe as his extremely poor human relations. He is however expected to win some votes especially in Irepodun-Ifelodun  Local Government where he comes from and also at Iyin in his ward, his ancestral home. He faces a huge task in confronting the doyen of politics in his dominion, Otunba Niyi Adebayo, a former Governor of the Ekiti State who does not support Opeyemi Bamidele. He also has a very weak presence within the party structure. His pronouncements that he has been sponsoring the party is seen as many as an arrogant display of status since many do fund the party without going to the media to say it. It is what the Ekiti people call ASO. It is most unlikely that Opeyemi Bamidele can win the APC primary. He may come fourth or fifth in the race.
Kayode Ojo
He is from Ikoro-Ekiti. He is one of the earliest contenders for the post of the Governor of Ekiti State. This is the second time he will be contesting the position. He is seen as liberal, easy to access, down to earth and humble. He is also seen by many as a giver. His weaknesses are found in his cloudy political background. His involvement with egalitarian politics of Ekiti and Nigeria is recent. His name cannot be associated with a long chain of political participation, heritage and solidarity in Ekiti State. Many see him as a new comer on the stage though figuratively with an exciting dancing skill but yet without a long standing audience in the theatre. His dominion within the party structure is weak so also is his strategic interventions questionable. Some view the aspirant like a hunter who is expected to sojourn into the thick forest in search of prey but choose to walk on the highway. He is popular on the lips of many but not in their hearts. Kayode Ojo is most unlikely to win the APC primary. He may however spring  surprises by coming third on the list.
Bamidele Faparusi
He was in the House of Representatives. He is from Ode-Ekiti. He contested the 2018 gubernatorial election. He is humble, diligent and upright. He has been in Ekiti politics for a long time. He is consistent. He is energetic and kind hearted. He also comes from Ekiti South Senatorial District. He was a former Commissioner in the State. Hon Faparusi has the disadvantage of launching his face on the stamp too late. He could not have built a fresh structure within the limited time. He is also bedeviled by funds and stunted by the myriad of aspirants from his launch pad District. He is expected to receive overwhelming support from Ode and a twinkle of votes from Gbonyin and few votes from other local Governments. He will struggle for the fourth or fifth position on Thursday.
Ademola Popoola
Popoola is the "bah an rink an yeye" or what in English could be described as 'He also ran-'Join the crowd just to make it thick. He is from Oye town. He is said to have spread his tentacles across the state within the shortest time. Close sources claim he is a giver and has a charm grip on his immediate constituency. However, his vision remains unclear while the ideology that drives his campaign remains unpopular. He has some of the most colourful posters, but that takes him no where.  He will contend with very powerful and domineering forces in Oye Local Government where the charismatic leader of the APC in Ekiti State, Dr Kayode Fayemi comes from. The magic grip of Dr Fayemi on Oye Local Government is not in doubt. Oye and its environs will tail the Fayemi wagon, a train that criss-cross the 20 local governments and 19 LCDAs with an intimidating presence.
Abiodun Oyebanji
He is the current Secretary to the State Government. He joined politics in the 1980s as a member of the Unity Party of Nigeria, (UPN). His family tree has been rooted in the progressive mold, a culture he has been promoting since the early 1990s with his Awo trademark cap. Oyebanji was iconic in the campaign for Ekiti State. He was also one of the key supporters of the progressive movement in the campaign against military rule. He came into party politics in Ekiti in 1999 being a formidable figure in the Alliance for Democracy, (AD). Since 1999, Oyebanji has held many sensitive positions without soiling his hands. He is reputed for his gum loyalty to leadership. He is said to be very honest, frank, humble and down-to-heart. The advantage of having his primary, secondary and University education in Ekiti State cannot be ruled out. It is said that majority of students who attended Ondo State University, formerly Obafemi Awolowo University and now Ekiti State University, see Oyebanji as their legendary project being an old student of the school. Oyebanji enjoys the full support of party leaders in all the local governments and the State's Executive Council. One of this greatest sources of strength is his popularity in the civil service. He draws power from his solemn outlook and the royalty of his giving tremendously without seeking to be known. He is figuratively like someone who plants trees but does not wish to harvest the fruits alone or  for personal gains. Sources told Irohinoodua that he was presented to the leadership of the party by APC stakeholders who see him as a worthy successor to Dr Fayemi whose tenure ends in August this year. Oyebanji is the only one among the contestants that has spent the longest years in the same party or its trend without betraying the tradition. He is the only one among the contestants that was associated with the tough campaigns at a very difficult moment to retrieve the stolen mandate between 2007 and 2010, a campaign during which some paid the supreme sacrifice of death. Oyebanji is also very famous among the pan Yoruba groups being a member of Afenifere Renewal Group, (ARG). He has already been adopted by many Pan Yoruba groups who have taken over the campaign. His weakness lay in his coming out late. He and his wife were lecturers at EKSU where they had tutored thousands of students, who have now taken over the campaign in their various fields, the two having left a golden legacy.  Many see this as part of his loyalty to the party, being conscious not to jump the gun but to wait for the whistle before entering the ring. Oyebanji looks good dusting all the aspirants if the election is free and fair. He is expected to emerge as the winner of the primary with a distant second runner.  Oyebanji, from investigations conducted by our correspondents, looks good winning the primary with a wide margin.