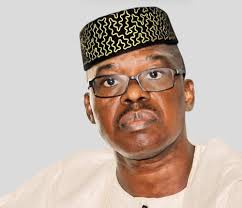 Don't borrow N3b for election campaign, group warns Oni
By Olakusibe Banare
A civil rights group, Initiative For Good Governance (AIGG), has asked Ekiti voters to shun Segun Oni on widespread reports that the Social Democratic Party (SDP) candidate is seeking a N3b loan to fund his campaign.
Earlier reports said he planned to borrow the money on oath with lenders.
The group said the idea of borrowing money for his campaign will plunge the state into a red account if he wins.
A statement by the Public Relations of the group, Comrade Kayode Adeleye made available to our correspondent condemned Oni for desperation to win election by borrowing N3b to fund his election.
He said Oni's move is dangerous for the state treasury, stressing that Oni is counting on the hope of winning the election and later spend state's money to pay his debt.
Adeleye said Oni planned to take oath before PDP leaders to borrow and pay back the money he is borrowing from  them in four months and promising to return to PDP after winning the election.
The group said Oni is planning to fight the political battle of his life for survival with the state's resources while the people suffer.
He added that Ekiti people have suffered enough under PDP government, saying that Oni is still an extension of PDP that put the state in debts that Governor Kayode Fayemi has been paying back since 2018.
Warning against any plan that will compound the state's debts that will again lead to the era of difficulty to pay workers' salaries, he said Oni is playing a dangerous game that will compound problems for Ekiti people just because he has a personal ambition to be Governor.
He said: "Oni doesn't have any means of making money in the last two years after he resigned as Deputy National Chairman (South) in APC. Since he started his campaign, he does not have money for his election. That is why he is begging for money on the Internet. He is now taking oath with his money lenders with promise to pay back in four months and later return to PDP.
"Where will he get the money if not from the state treasury to pay back his debts? By this revelation, voters are advised to vote against Oni because he will continue to compound the problems caused by PDP's government led by Fayose who borrowed N68 billion but still owed state workers four months and local government staff seven months.
"Ekiti people are also advised against voting for Segun Oni because all that he is struggling to achieve is to win the election and later return to PDP to take over the party from Fayose."