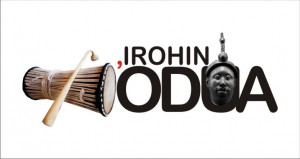 Demand for O'odua Republic not a crime, says Prof Akintoye
By Ayo Atobatele
The demand for Yoruba self determination is not a crime, leader of the Yoruba World Congress, (YWC) Prof Banji Akintoye has said.
Akintoye was one of the aides of late former Premier of Western Region, Chief Obafemi Awolowo.
The erudite scholar spoke on Saturday at the opening of the YWC Headquarters located in Ibadan, considered as the Chief political city of the Yoruba people.
Hundreds of people drawn from across the South West states attended the event.
Akintoye, 83 said Yoruba is the largest nationality in Africa and one of the biggest in the world and that the people thus have right to call for self determination in a logical, peaceful and negotiating way.Irohinoodua monitored the event in Ibadan.
He said the right is clearly stated in international law and conventions.
Akintoye said "You do not need to hide somewhere, looking for guns or bomb to fight for your freedom, you are educated, it can be achieved without violence but you can defend yourselves."
He said further "Do not hide, do not be afraid to come out, though, police may want to know if you want to cause crisis, and when there is nothing like that, no police will arrest you for saying you do not want to be part of Nigeria again, it is when we speak out that the government will take us serious, especially, when all of us are speaking, do not hide in the corner again, come out."
He said most Yoruba people want a sovereign nation for the people of the SouthWest adding that those opposed to the concept are revisionists.
He said the Yoruba do not hate any tribe or any ethnic group either Hausa, Igbo, Fulani and others.
He said "we only want Oduduwa Republic and that is all. To everyone accusing other tribes, please, stop it, that may bring crisis in the course of our struggle. Face the assignment, do not let your speech be tagged hate speech."