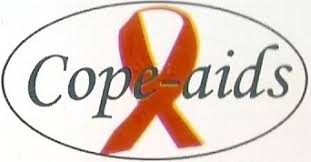 As the World marks the World's AIDS day, the Community Peoples Initiative Against AIDS, (COPEAIDS Foundation), has reiterated the need to increase National HIV response through more vigorous community engagements.
The pro-life group said Nigerian manpower potentials are at risk unless the epidemic of HIV and AIDS is tackled headlong. The Executive Director of COPEAIDS Foundation Mrs Feyisike Adeoye, who stated this in a press statement  to mark the  2019 World AIDS Day activities said communities have been playing  important roles in the epidemic control and such efforts need an urgent scale-up to address the reality of shrinking international funding. 
The foremost health-driven group said that   of the 37.9 million people living with HIV at the end of 2018, 79 percent received testing, 62 percent received treatment, and 53 percent had achieved suppression of the HIV virus with reduced risk of infecting others all over the world but we cannot say the same for Nigeria where the county has the second largest HIV epidemic in the world and one of the highest rates of new infection in sub-Saharan Africa.
COPEAIDS said many people living with HIV in Nigeria are unaware of their status as a result of many factors like poverty level, illiteracy and some harmful practices which encourage the spread of HIV and AIDS. Adeoye said Nigeria continues to fall short of providing the recommended number of HIV testing and counseling sites.
She said that the low levels of access to anti-retroviral treatment remains an issue for people living with HIV in Nigeria, meaning that there are still many AIDS-related  problems confronting the country.
COPEAIDS also said Nigeria also has the fourth largest tuberculosis epidemic in the world, with HIV and TB co-infection now becoming an increasing concern for people living with HIV.
Adeoye said that COPEAIDS Foundation , a community based organisation that has been working in the rural communities since the year 2000 is in the best position to appreciate the theme of this year's world's AIDS day which is  'Community Make the Different' to recognize the essential role that communities have played and continue to play in the AIDS response at the international, national and local levels.
She said the relevant agencies saddled with the responsibility of the Nigeria HIV/AIDS Indicator and Impact Survey (NAIIS) data should put more efforts at providing adequate data to provide opportunities for stakeholders to respond to HIV intervention strategically.
She added that the U=U campaign has the potential to reduce stigma and discrimination as well as increase demand  for HIV services with an ultimate goal of maintaining undetectable viral load.
She reiterated the need to accelerate national HIV response through more vigorous community engagements. She said "by so doing Nigeria will move closer to the achievement of 90-90-90 goal set by UNAID by 2020". She called on governments to open a space so that activists can do the work they do best. "With communities in the lead and governments living up to their promises, we will end AIDS."