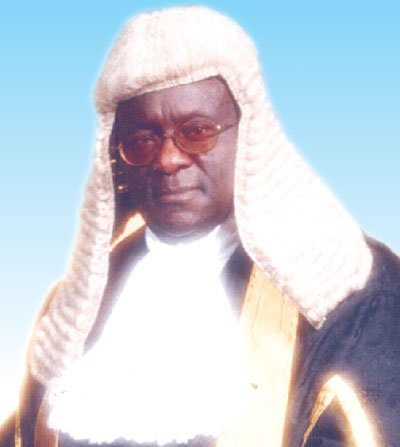 Civil rights group calls for nomination for Gani Fawehinmi award
By Samuel Ogunsona
Leading human rights group, Human and Environmental Development Agenda( HEDA Resource Centre) has announced opening for nomination of the Gani Fawehinmi human rights award.
The award is in recognition of individuals that sustain the legacy of legal icon, the late Chief Gani Fawehinmi, Nigeria's most arrested human rights crusader.
On Tuesday, the Board of the Annual Gani Fawehinmi Impact and Integrity Awards (GFIIA) announced the 2021 edition.
The award is open to Nigerians at home and abroad expected to choose people of their choice irrespective of faith or ethnicity provided such individuals have built a flourishing human rights record.
The timetable spans five months to the date of Awards presentation.
The Award is in four different categories namely: Outstanding Integrity Award; Outstanding Impact Award; Valuable Whistle blower Award; and Nigerians in Diaspora Integrity Ambassador Award.
HEDA said information about the Awards are available on social media handles of the Human and Environmental Development Agenda (HEDA Resource Centre), the secretariat and coordinating organisation for the Award, on Facebook and Instagram and via the hashtag #GFIIA2021.
The Board of the Award is chaired by Prof. Itse Sagay and Co-Chaired by Prof. Ayo Atsenua. Other eminent members of the board include: Mr. Femi Falana SAN, Prof. NsogoruaUdombana, Mr Olanrewaju Suraju, Dr Abiola Akiode-Afolabi, Comrade Achike Achude and Comrade Femi Aborisade.
HEDA in a statement by its Chairman, Mr Olanrewaju Suraju said "This year's edition of the GFIIA officially kicked off on Monday, July 12, 2021 with open call for nomination of candidates which will last for eight weeks and close on September 6. This will be followed by a two-week activities including collation of nominations, shortlisting of candidates, and briefing of the Board as well as feedback from the Board which will be concluded on October 4.
"From October 4 to November 8, 2021, members of the public will once again have the opportunity to vote for the shortlisted candidates. Following the conclusion on voting, the Awards will be publicly presented on Friday, December 10, 2021, to the candidates with the highest votes in each category."
Suraju said the award is in part, to ensure integrity and credibility of the process, HEDA has engaged iNERD360, a leading IT and polling agency in Lagos, to manage the nomination, voting and social media engagement for the Award.
The group urged all Nigerians, both home and abroad to be part of the process.
"The overall objective of the Awards is to take the fight against corruption beyond the usual naming and shaming, and to step outside the box by ensuring that those who notwithstanding the attractiveness of corruption, bribery and other forms of sharp practices have taken to a life of transparency, honesty and integrity are identified, duly recognized and honoured, as a form of inspiration for greater number of people to follow.
The award launched in 2018, is with the Support of MacArthur Foundation.