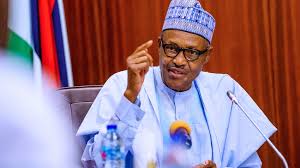 Buhari Tribalism: The Danger and Need To Challenge It.
By Richard Inoyo
At the height of new records of cruel tribalism and insensitive nepotism set by President Buhari, concerns have been raised and sent to appropriate and nonessential quarters.
The policy-solutions and executive prescriptions handed down by the Buhari regime has been both clinical and disturbing with growing condemnation directed and targeted against them.
Activists and investors like myself have outlined clear opposition against the danger the Buhari led adminstration has exposed the national fabric of the country to; from being a formidable threat to national unity and security following lopsided appointments, to its emergence as a terrifying crumbler of traditional and conventional approach of governance as we painfully saw the then extension of the retirement time of service chiefs till when they were shown the exit door after long and massive public outrage; to the recent and horrible elongation of the IG of Police Force's tenure in office against the spirit and letters of the Police Act, 2020.
These dangers are now present and advanced with total disregard to the Nigerian people_ an act that can be best rationalised as one that is occurring because, the presidency believes the Nigerian public can't do more than a dead rat.
The meteoric rise of insecurity from Bama to Southern Kaduna and down to Southern Nigeria is already reestablishing the facts and figures that the Buhari regime is inept and provides a clear basis for mass action to redirect the country to a sensible and safer path.
Moving forward, today we are joining hundreds of civic actors from across the country demanding the redirection of the destabilizing steps of the Buhari regime and the ultimate action of asking for an end to this regime in the absence of redirection in a month time.
For now, we urge all citizens to be on a national protest alert against all tribalistic and nepotistic policies of the Buhari led catastrophic regime.
Richard F Inoyo is
Country Director,
Citizens' Solution Network