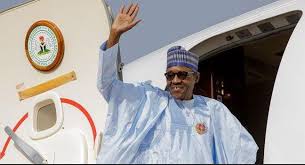 Buhari secures N200m European fund for pilot ranches in four states
By Omolade Adegbuyi
The Federal Government has received a total of N200m for the execution if ranching in four states of the Federation
The government will use the fund for the implementation of the National Livestock Transformation Plan (NLTP).
The beneficiaries are Nasarawa, Adamawa, Plateau and Gombe states. The governors of 16 other states have indicated interest in the programme.
A statement issued in Abuja by the Communications Lead, Federal Ministry of Agriculture and Rural Development-Project for Agricultural Development Planning, Sandra Affun, and made available to Irohiboodua said that Buhari secured the grant during his visit to Netherlands.
The Senior Special Assistant to the President on Agriculture, Dr Andrew Kwasari, who was in Nasarawa state in preparation for the pilot project said his aim of visiting was to "review in particular the project appraisal document for the start-up site and ensure that the State team is clear on the roles and responsibilities of Nasarawa State Senior Management Team of the State Livestock Transformation Office and the Project Office.
The Ministry of Agriculture said on the back of the MoU signed during the State visit of Mr President to the Netherlands, the Dutch Investment Agency (RVO) approved a grant of about 400,000 Euros to cover 50% cost of the pilot start-up of NLTP model in Nasarawa State for 30 pastoralist households with a start date of March 2021.
In his response, the Deputy Governor of Nasarawa state, Dr Emmanuel Akabe, said "we are quite enthusiastic about this program starting in Nasarawa State. We feel it is a great honour that Nasarawa State was picked to pilot this project. We as a State have resolved not only to be in charge but also in control.