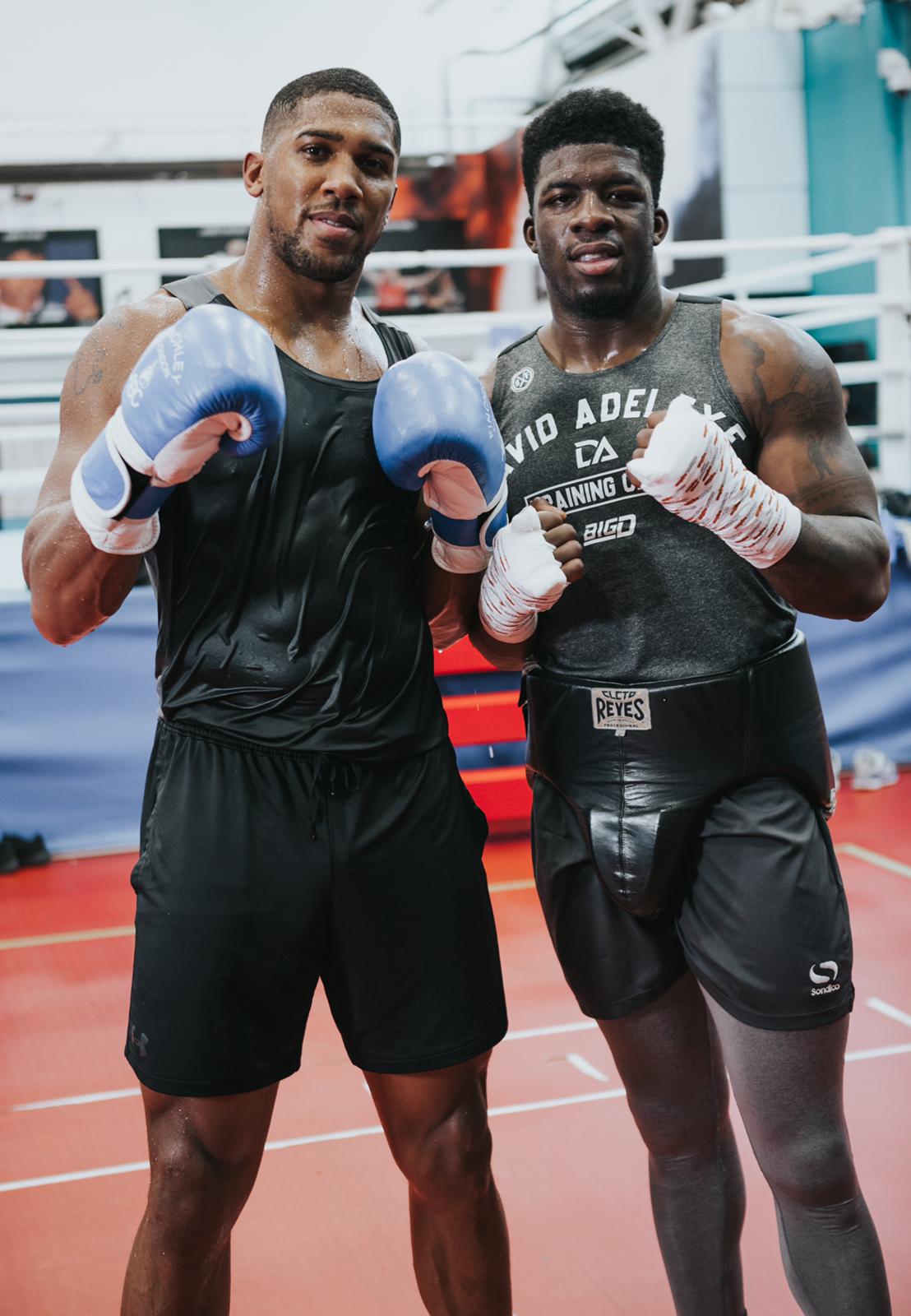 ---
Brits find new reality in Ekiti boy Adeleye as UK hopes to produce another WBC Champ
By Kunbi Lucas
The United Kingdom is waking up to a new reality that she may produce another boxing heavyweight World champion in David Bankole Adeleye, the Ekiti born boxer whose rising boxing career has stunned the world. David Adeleye moved to 3-0 with another technical knockout win over rated Phil Williams in their latest fight few weeks ago in London.
23-year old Adeleye, a native of Ipao-Ekiti, in Ekamefa area of Ekiti North local Government has seen his career running up the sky in latest encounters.
"He is strong, swift, decisive and very honest with his punches" a fan said adding that Adeleye is the new hope trailing Anthony Joshua, another Nigerian who has captured the world of boxing and brought it to his feet. Joshua is from Sagamu in Ogun State while Adeleye is from Ipao Ekiti.
While Adeleye has stirred the eyebrows of many across the world, sports administrators in his own country, Nigeria have done nothing to show concern about someone who is promoting the image of their country. But across many homes in Nigeria, his encounters are not missed, with many setting up tents in rural areas to watch him life. Sources however said before and after every fight, the Governor of his state, Dr Kayode Fayemi usually send to him best wishes. "Fayemi has on his agenda to meet Adeleye in his next trip to the UK", one official told Irohinoodua. Adeleye is the grandson of Bolekaja, a popular member of the Nigerian Road Transport Workers Union, (NRTWU) who was noted for defending the rights of its members with a reputation of street boxing of Lagos streets, prompting his nickname, Bolekaja (come down and let us fight) coined to fit his exploits.
One fan after the latest match said Adeleye who was Tyson Fury's sparring partner "has the potential to go right to the top" Somehow, the spirit between him and Joshua is connecting. "They are the best of friends" said Babatunde Ekundayo who lives in Brittain and has not missed most of Adeleye's fight.
"23-year old David Adeleye grabbed the third win of his career in as many fights with a win over Phil Williams. Adeleye vs Williams was the opener of the night for Daniel Dubious vs Ricardo Snijders"
Another report monitored in UK said "The Ladbroke Grove heavyweight was already highly regarded before coming into the contest. He had served as a training partner for Tyson Fury during his preparation for the Deontay Wilder fight. Williams was a step up in competition for Adeleye, punches started finding their home early on during the fight. He landed both upstairs and to the body as well. However, Williams did a good job of surviving.
Adeleye is the son of a Nigerian immigrant who left his fatherland years back to settle in UK. A close friend of the family, Jacob Olugbade told Irohinoodua that David Olanrewaju is not just a source of hope for the United Kingdom, he said the young fighter 'brings hope and glory to the world of boxing because of his lifestyle, his dexterity, his humility and his rich cultural background."
An observer in England described Adeleye's last fight saying "The first round ended giving us a glimpse of what was to come. The journeyman Williams was doing his best to survive. In the second round, Adeleye rocked Williams with a left jab. He followed it up with a couple of heavy body shots. The story of the round was the same as before. Adeleye landed more and more. However, Willams was absorbing it so far. Adeleye's jab sent Williams backing into the ropes. The latter took another dangerous hook as the round came to an end."
After the fight, Adeleye once again took the boxing headline in Europe "Just like the first two rounds, Adeleye kept on landing in the third as well. Williams was on pure survival mode. While he attempted some jabs of his own, Adeleye dodged them pretty easily. Adeleye landed a hard right over the top that had Williams in trouble.Another similar over the top right sent Williams backing into the ropes once again. It only took three more hard shots before the referee decided that he had seen enough. Thus, Adeleye cruised to his third victory.The young prospect has been looking sharp in his career so far. He is reaping the full benefits of sparring with WBC heavyweight champ Tyson Fury" said another report. About Us
Official report on him indicated David Olanrewaju Adeleye was born on 16 November 1996 in London, England, the son of Nigerian parents who hailed from Ipao in Ekiti State, Nigeria.[4] Adeleye's parents never wished for him to go into professional boxing until he had at least finished higher-education When Adeleye was growing up, he admired Lennox Lewis, Muhammad Ali and Roy Jones Jr.
Adeleye began boxing at the Dale Youth Club, at the age of fourteen, under the tutelage of Gary McGuiness. He became Junior ABA champion in 2013, and winning the Senior ABA Novices in 2017 before winning the Senior ABA title in 2018. He later represented England in an international against Denmark in 2018 and secured gold at the British Universities and Colleges Sport Boxing Championship.
On 12 July 2019, it was confirmed that Adeleye had turned professional under Frank Warren Queensberry Promotions banner.