Suspected blast hits Aba Road,Sabon Gari area in Kano
By Tajudeen Disu
A blast went off in the Sabo Gari area of Kano today Tuesday. The number of casualty is unknown but reports said some buildings were affected by the explosion which took place on Tuesday. Another source said it was a gas explosion saying there was no cause for alarm.
The cause of the explosion is yet to be ascertained by the police or local authorities but eyewitnesses said it was a bomb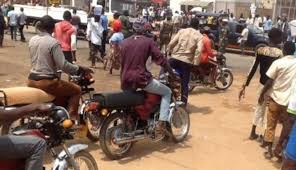 Irohinoodua correspondent said many people were wounded but the number of deaths remain unknown as at press time.
"It was no doubt an explosion A blast went off' Salisu Ahmed a teacher who was at Sabo Gari at the time of the blast told Irohinoodua.
He said the police and Army were already deployed in the area while forensic experts were already mobilised into the area. Another source told Irohinoodua that it was not a bomb but a gas explosion which touched some buildings and wounded at least one person. Police were yet to respond as at press time