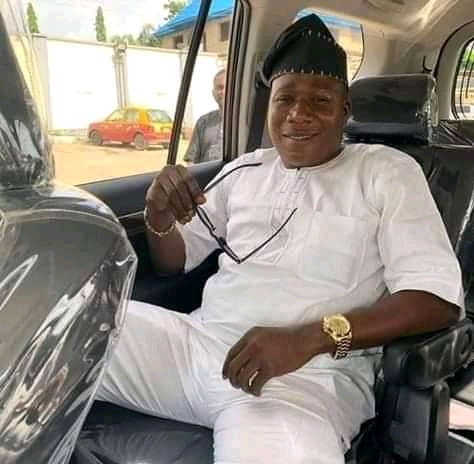 Arrest Igboho and face mass action Oba warns FG (Watch Video)
By Wunmi Adekunle
A traditional ruler, the Orile of Kemta in Ogun State has warned against any attempt to arrest pro-Yoruba democrat, Chief Sunday Adeyemi (Igboho)
In a video he released, Oba Okikiola Gbadegesin Tejuoso, Olu,  Orile Kemta said Igboho has not done anything wrong adding that any attempt to arrest him may spur mass uprising. He said Yoruba Oba are solidly behind Igboho.
Oba Tejuoso warned that the calmness of the Yoruba leaders should not be mistaken for their weakness. "I'm a descendant of warriors. I saw the video of plans to arrest Igboho. Anyone who tries it will spur the hornets' nest" the traditional ruler said.
He argued that Igboho has been speaking on behalf of Yoruba people expressing their deepest fears in the midst of killings and horrendous destruction of their farmlands.
He said Yoruba people are slow to anger but when they start, no one can stop them. "We fight without boundaries. We don't start easily, but when we start, you cannot stop us. Imagine how they killed people in Ibarapa. They killed Aborode at the peak of his career. We will no longer accept that in Yorubaland."
Oba Tejuoso said 'We are not afraid of war. Why must you arrest Igboho because he said they should not kill our people. They invade our farms, when you talk they kill the people. See what happened at Iselu in Ogun State, see what happened in Osun State. They rape and kill our people and you ask us not to talk. You ask us not to speak. This is unacceptable" the Oba said.
Sharing his personal experience he said:  "I lost 20million to herdsmen. I have a farm of about 400 acres. I planted  maize but they destroyed the maize. Is that what you want us to continue to accept. If you want to rare cow, prepare ranch. Because we talk, you arrest our spokesmen. You are looking for Yoruba war."
He said the Yoruba people are being provoked and may be compelled to invoke their gods in rage. "We shall awake our gods and goddesses. When we start, no one of you will be able to stand us" the Oba said
He warned those accusing Yoruba Obas of treachery saying that the allegations that some Oba have been paid huge sums of money were false. He said there is a conscious attempt to set the Yoruba against each other warning that the Yoruba must evade the trap.
He said "The fact that we the Obas are not talking does not mean we are afraid to fight. Don't think because they do not talk, they have collected money. If you have any evidence, bring forth. Be careful. How can you insult Obas and what do you expect other non Yoruba to do to your own leaders?"
If you arrest Sunday Igboho, you are looking for trouble. They attacked Soyinka's farm. They attacked my own farm. Over two months, se wet bulldozers, we fleet and prepare harvest only for cows to come. They usually come in the night. Is one cow worth 10million. Never think Yoruba cannot fight. If you make any attempt to stir Yoruba Nation, we shall fight back."
He said all the Oba are behind Igboho and his warriors. "We don't want war and do not bring war to our doorsteps."
He said the Obas are waiting for the outcome of series of meetings being held between South West Governors and their counterparts adding that the Obas hope the resolution would address the major problems at hand.