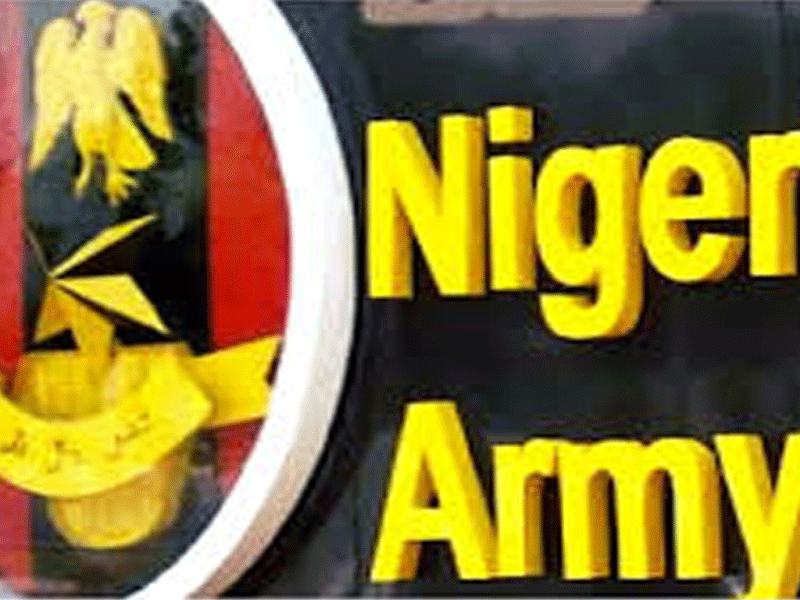 Army swoop on Boko Haram in Lagos, arrest 12 as security operatives pick terrorist with explosives at Ikeja
By Ahmed Sani
Nigerian Army have arrested some Boko Haram terrorists in the Apapa area of Lagos after days of intelligence gathering.
Irohinoodua was informed that 12 Boko Haram terrorists linked to various deadly operations in the North East and Niger State were arrested at the weekend at Itapeju area of Apapa in Lagos.
In a related development, soldiers from the 9 Brigade, 81 Division of the Nigerian Army, on Friday in Lagos also picked Ibrahim Abdullahi..
He was found with eight 600mm mortar bomb explosives. The suspect who is from the North East is said to be planning infiltration to the Ikeja Cantonment in Lagos before he was caught. The suspect is 24-year old.
Last Friday, the suspect who was handed over to State Criminal Investigation Department, (DMI) was taken promptly to court.
An Ebute Meta Magistrates' Court remanded in custody while the search for his collaborators continue.
'There was a terrible plot but the Army and security operatives detected their plans. This shows the effectiveness of the Army and other security operatives. He wanted to penetrate Ikeja Cantonment obviously for mischief but he was caught" a security official who does not wish to be named told Irohinoodua.
The arrest of the 12 Boko Haram was coordinated by the Directorate of Military Intelligence, (DMI) and the Nigeria Intelligence Agancy, (NIA).
Sources told Irohinodua that the terrorists were tracked to their hideouts where operatives arrested them.
Around 2009, similar arrests were made when Boko Haram cells penetrated Lagos to carry out attacks on the Third Mainland Bridge in Lagos.
A senior Army officer who does not wish to be named said the terrorists are linked to various deadly attacks that resulted in the death of many serving officers and other ranks.
Our correspondent gathered that Operation Hadin Kai (OPHK), a Joint Task Force in the North-east has been working with the DMI and the NIA to arrest fleeing insurgents.