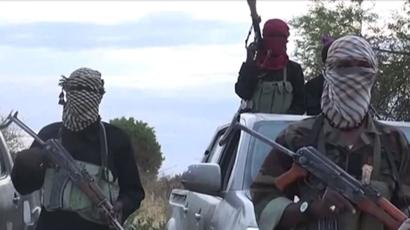 Armed men seize 20m cash in Ekiti
By Kole Omotosho
Some armed men threw Ekiti State into confusion on Wednesday when they seized cash estimated to be about N20m.
The money which was withdrawn from a first generation bank was lost to the armed men who waylaid the State Government officials who had gone to withdraw the money.
The cash was said to belong to the Cabinet Department of the Ekiti State Governor's Office.
A police source that does not wish to be named told Irohinoodua that the police responded swiftly to a distress call which he said came late.
The police source said Ekiti remains one of the most peaceful states in Nigeria describing the attack as an " isolated case" and not a trend.
The source said " This kind of case will be thoroughly investigated. It could be an insider's job. There is no way this kind of attack would have been carried out without information provided for the criminals. The police will get to the root of the matter."
He said detectives are working on many theories adding that some people have been invited for interogation.